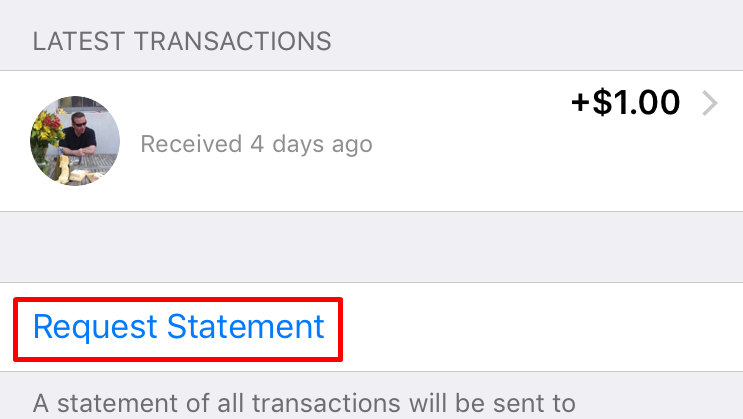 You can check your Apple Pay Cash transactions in the Wallet app under the Transactions section. Follow these steps to have a a statement of your transactions sent to the email attached to your Apple account:
Open the Wallet app on your device.
Locate and select your Apple Pay Cash card.
Tap the blue info icon on the lower-right hand corner.
Tap the Transactions box.
Tap Request Statement.
Confirm email and tap Send.
You will receive a statement with your monthly transactions since you opened your account, as well as person to person payments that you've sent or received with Apple Pay.