Submitted by Thomas Estilow on
With the MMS debacle ongoing, iPhone users are desperately looking for reasons to like AT&T. The company has started its 850MHz spectrum upgrade, which should improve signal strength in buildings and overall quality.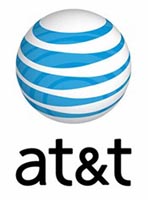 iPhone users in some urban areas are already reporting improved 3G reception and performance. AT&T has confirmed upgrades in Atlanta, Las Vegas, San Diego, Fresno and Stockton CA. Atlanta, for example, is in the process of getting 540 new 850 MHz cell sites next to the existing 1900 MHz towers.
Similar upgrades have been reported in San Francisco and are expected throughout the US by the end of 2009. AT&T plans to spend $18 billion on its network 2009, including upgrading the data network to High Speed Packet Access (HSPA) technology. Supported by the iPhone 3GS, HSPA 7.2 is expected to be twice as fast as 3G.
Upgrades announced by AT&T in May 2009:
Near-Doubling Radio Frequency Capacity. In 2008 and 2009 to date, high-quality 850 MHz spectrum has been deployed in more than half of AT&T's 3G network footprint to improve overall coverage and in-building reception, with additional markets planned for later in the year.
More Bandwidth to Cell Sites. We are adding fiber-optic connectivity and additional capacity to thousands of cell sites across the country this year, expanding the critical connections that deliver traffic from a cell site into the global IP backbone network. These upgrades will support the higher mobile broadband speeds enabled by both HSPA 7.2 and LTE.
More Cell Sites. Deployment of about 2,100 new cell sites across the country.
Wi-Fi Integration. Many AT&T smartphones will be able to switch seamlessly between 3G and Wi-Fi connectivity. AT&T's global Wi-Fi footprint covers more than 90,000 hotspots, and AT&T also can create permanent or temporary extended Wi-Fi zones in areas with high 3G network use, like a grouping of hotels or a festival.
MicroCells. Customer trials leading toward general availability of AT&T 3G MicroCell offerings, which utilize femtocells to enhance in-building wireless coverage.
AT&T vice president and general manager Keith Holmes stated, "We're enhancing our network every day to help customers do more with and get more from their wireless connections."
Hopefully this includes MMS on the iPhone. If the perception of AT&T doesn't improve quickly, many iPhone users could jump ship as soon as the device is available with another carrier.