Submitted by Bob Bhatnagar on
The AT&T network is about to get faster. Twice as fast as current 3G speeds, using HSPA 7.2 3G wireless technology. This in-progress upgrade to the AT&T network will make speeds of up to 7.2 Mbps possible later this year.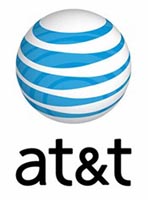 Apple has reportedly designed the next generation iPhone 3.0 to take advantage of these network upgrades when it is released this summer, making the new device twice as fast as current models. LTE technology, otherwise known as 4G, is in the works for future upgrades at AT&T but won't be widely available until 2011.
From the AT&T announcement:
The upgrade to High Speed Packet Access (HSPA) 7.2 technology is part of AT&T's plan for continued investments to deliver the nation's best mobile broadband experience - the ideal combination of speed, coverage and best device line-up. AT&T today has the nation's fastest 3G network and has attracted more than twice the number of smartphone users than any other competitor.
This is no doubt in large part due to AT&T's exclusive deal with Apple to distribute the iPhone in the United States. With the arrival of LTE in 2011 it will be possible for Apple to use the same iPhone modem on the AT&T or Verizon networks.
Other upgrades in progress announced by AT&T:
Near-Doubling Radio Frequency Capacity. In 2008 and 2009 to date, high-quality 850 MHz spectrum has been deployed in more than half of AT&T's 3G network footprint to improve overall coverage and in-building reception, with additional markets planned for later in the year.
More Bandwidth to Cell Sites. We are adding fiber-optic connectivity and additional capacity to thousands of cell sites across the country this year, expanding the critical connections that deliver traffic from a cell site into the global IP backbone network. These upgrades will support the higher mobile broadband speeds enabled by both HSPA 7.2 and LTE.
More Cell Sites. Deployment of about 2,100 new cell sites across the country.
Wi-Fi Integration. Many AT&T smartphones will be able to switch seamlessly between 3G and Wi-Fi connectivity. AT&T customers with qualifying smartphone and 3G LaptopConnect plans have access to the nation's largest Wi-Fi network - more than 20,000 hotspots, including locations in all 50 states - at no additional charge. AT&T's global Wi-Fi footprint covers more than 90,000 hotspots, and AT&T also can create permanent or temporary extended Wi-Fi zones in areas with high 3G network use, like a grouping of hotels or a festival.
MicroCells. Customer trials leading toward general availability of AT&T 3G MicroCell offerings, which utilize femtocells to enhance in-building wireless coverage.
Pretty soon there will be nowhere to run to, nowhere to hide. Faster wireless data access on the iPhone is just the beginning.