Submitted by Marshall Walker on
Whether you have been taken off the market or you just want to get ahead of the next boycott hashtag, here's how to delete your profile from several popular dating apps. Remember, deleting an app from your iPhone or iPad does not cancel or remove your personal profile. It just removes the app from your device. Your profile will still be shown to other people if you do not take the time to properly cancel your account.
Most dating apps offer a pause option if you do not want to permanently remove your information. Selecting the pause option typically removes your profile from public view allowing you to take a break from dating. You can then easily reactivate your account when you're ready to start dating again.
Tinder
Tap person icon in the top left hand corner.
Tap Settings
Scroll all the way down to the bottom and tap Delete Account. This will take you to the Deactivate page.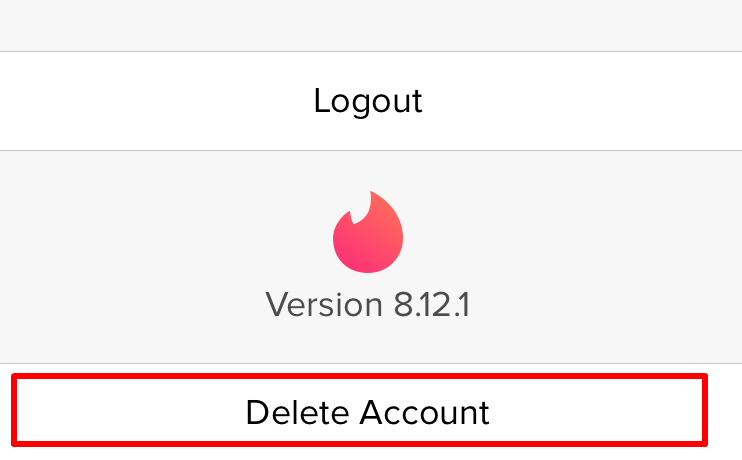 On the Deactivate page you can choose to either Pause or Delete your account. Pausing your account allows you to keep your account, but your profile will not be public. Selecting "Delete" will permanently remove your profile, messages, photos and matches from Tinder.
Bumble
Tap the person icon in the top left hand corner.
Tap Settings.
Scroll down and tap Delete account.
Select a reason for deleting your account.
Select "Hide my profile" or "Delete account."
Type "delete" in the pop up box to confirm.
Once you type "delete" your account and everything connected to it will be permanently removed from Bumble.
Coffee Meets Bagel
Coffee Meets Bagel does not offer an option to delete or cancel your profile within the app. To delete/cancel your profile email contact@coffeemeetsbagel.com. Follow the steps below to put your account on hold. Putting your Coffee Meets Bagel on hold allows you to continue chatting with your current matches, but you won't get any new connections.
Tap the "Me" icon in the bottom right hand corner.
Tap Settings.
Tap Go On Hold.
Tap Go On Hold in the pop up box.
Tap reason for going on hold.
Tap Done.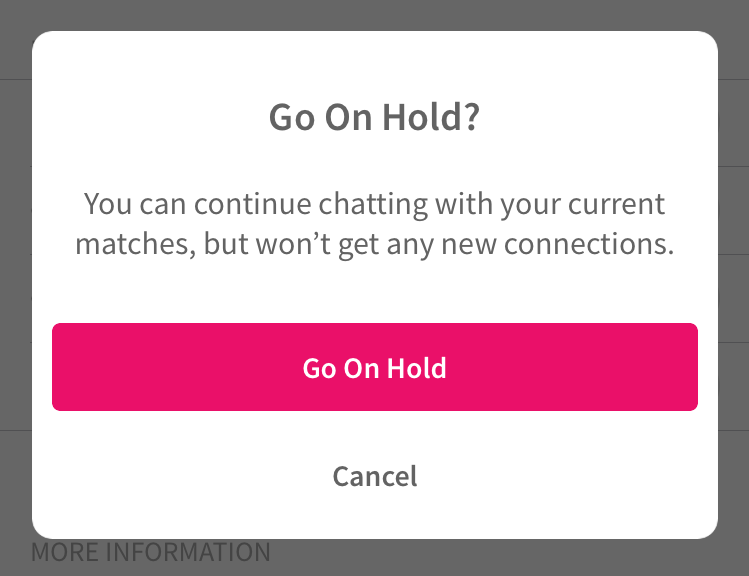 Grindr
Tap the menu bar in the upper left hand corner.
Tap Settings.
Tap Privacy.
Tap Delete Profile.