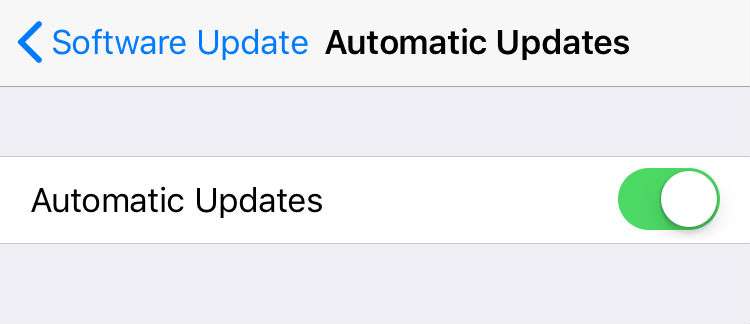 iOS 12.0 introduced the ability to enable automatic updates. This new feature permits your iPhone, iPad or iPhone touch, running iOS 12.0 or later, to automatically download the latest iOS software whenever an update becomes available. Typically, users have to navigate to Settings> General > Software Update to manually install any new software released by Apple, but now with the Automatic Updates feature new software will be installed automatically, presumably overnight. Here's how to enable Automatic Updates on your iOS device:
This feature is new, making it unclear if you will need to agree to Apple's TOS when an update is available. This FAQ will be updated when the next update is released..
Open the Settings app on your device.
Tap General.
Tap Software Update.
Tap the Automatic Updates tab.
Tap the Automatic Updates slider so it is ON/GREEN.