Submitted by Marshall Walker on
Apple introduced new battery health charts for the iPhone in iOS 12. The battery Usage and Activity charts can be found in the Battery section of the Settings app. The new tools are an extension of the Battery Health tools introduced iOS 11.3. iPhone users can now see their last charge level, and battery usage by apps broken down by the last 24 hours and last 10 days.
The new breakdowns will give a more accurate representation of battery usage, according to Apple.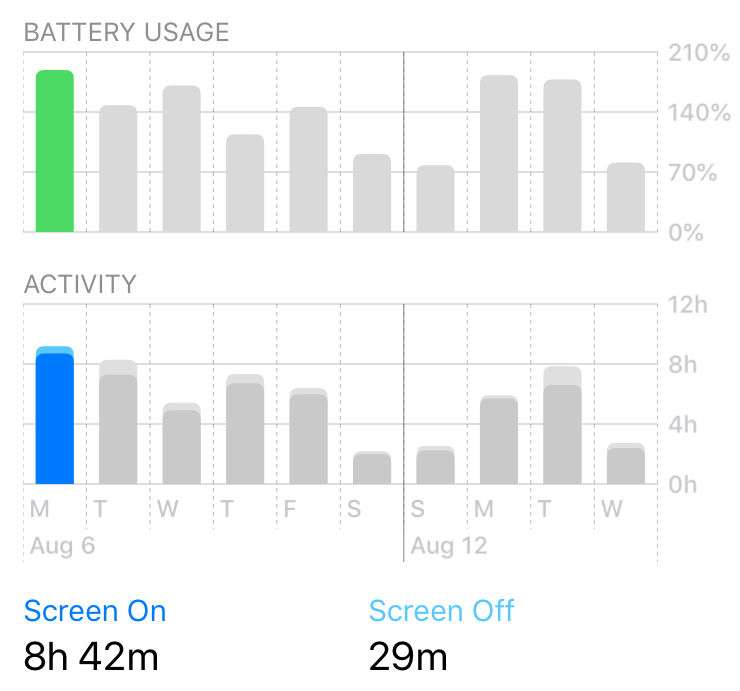 You can tap the individual days in each chart to see a daily breakdown of your usage.
If you scroll down past the Usage and Activity charts you will find the Battery Usage by App list. The list now includes information for apps used while "Connected to Charger" and apps that were used in the background.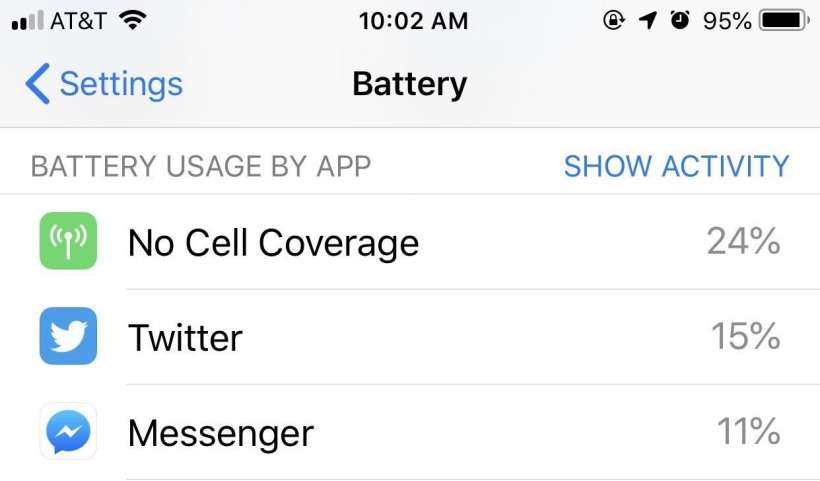 While it may not happen a lot, your phone can waste a bit of energy searching for a cellular connection when you're in a dead zone. The Battery Usage by App list will now list battery usage when you have "No Cell Coverage."
You can also still check on your overall battery health by tapping the Battery Health tab in the Battery settings, and your phone will deliver tips on how to maximize battery life in the Insights and Suggestions section.