Submitted by Bob Bhatnagar on
Once again, some iPhone owners have experienced problems with their battery life after updating to the latest firmware, in this case iOS 5.1.1. Updating over-the-air is convenient, but for some it caused battery life to be noticeably shorter despite the fixing of several bugs. Problems including 2G to 3G network switching and AirPlay video bugs were among the problems fixed.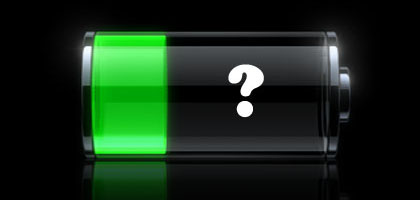 This is nice, but when your battery takes a hit this can seem to be the bigger problem. The good news is that thanks to CNET there are simple steps that will return your battery to its full potential.
1. As always, back up your iOS device before doing maintenance by syncing in iTunes.
2. Navigate to Settings -> General -> Reset -> Reset All Settings (this will not delete media or apps on your iPhone).
3. Once settings are reset, you will be prompted for setup information.
4. Use your iPhone normally until the battery is completely dead (do not charge; let the iPhone turn itself off).
5. Once the iPhone is dead, plug it in to charge normally until fully 100 percent.
6. As with other fixes, if you don't notice an improvement in your battery life after steps 1-5, then it's time to restore your iPhone using iTunes.
If you haven't already updated your iOS device, here is the full list of improvements in iOS 5.1.1:
- Improves the reliability of using the HDR option for photos taken using the Lock Screen shortcut
- Addresses bugs that could prevent the new iPad from switching between 2G and 3G networks
- Fixes bugs that affected AirPlay video playback in certain circumstances
- Improved reliability for syncing Safari bookmarks and Reading List
- Fixes an issue where 'Unable to purchase' alert could be displayed after successful purchase
Luckily the battery issues experienced by some users after updating to iOS 5.1.1 over-the-air seem to be easily fixed with the above steps.