The Photos app is seemingly improved with each new iOS, and this holds true with iOS 12 as well. In addition to improving the search function (allowing you to search by place or event and multiple keywords), allowing for editing RAW files, and an overhauled Albums layout, Photos in iOS 12 adds a For You tab that includes a number of features. Here's an overview of the new For You section:
Memories - This will usually be the top section under For You and contains a variety of photo collections based on an event like a trip, or around a particular date on which you took a lot of photos. Tapping on one will bring up photos of that event plus a "Memory Movie" that is basically a slideshow that plays to music and includes some of those photos and videos. The Photos app creates the movie, but you can easily edit it, here's how:
Tap on one of your Memories in the For Me tab.

Tap on the movie at the top.

Tap it again to bring up the editing screen. From here you can change the music to a variety of themes including Dreamy, Sentimental, Uplifting and so on. You can change the length of the movie as well, to Short, Medium or Long. Tap Edit in the top right for more tools.

From this screen you can change the title of the Memory movie and the title image by tapping on Title and Title Image respectively. You can change the font of the title as well.

Tapping on Music and Duration gives you more granular control of each, as opposed to simply selecting a music theme or one of three durations as seen earlier. You can add your own music here.

Tapping on Photos & Videos lets you add or change the photos in the slide show. Just tap the "+" in the bottom left, then choose what photos you want included. This seems to be limited, possibly by date, hopefully something that will be addressed in the future.

When you are finished editing, tap "Done" in the bottom right.
Sharing Suggestions - This section gives you suggestions on photos to share with your friends based on a number of criteria. If you have identified friends, for instance, it will probably suggest you to share with them any photos that include them, or it may suggest sharing photos with people you message with a lot.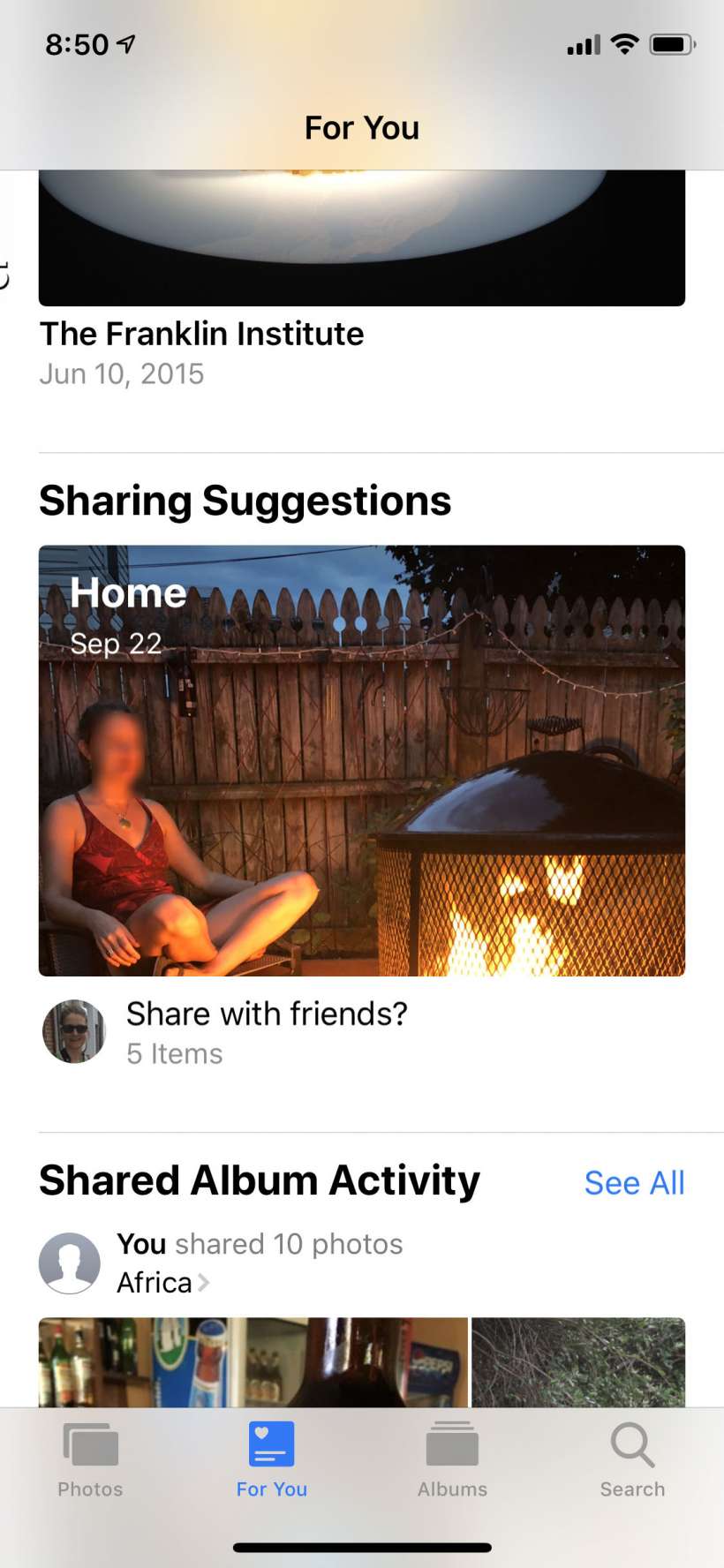 Shared Album Activity - Like it sounds, this shows you activity in any shared albums you have.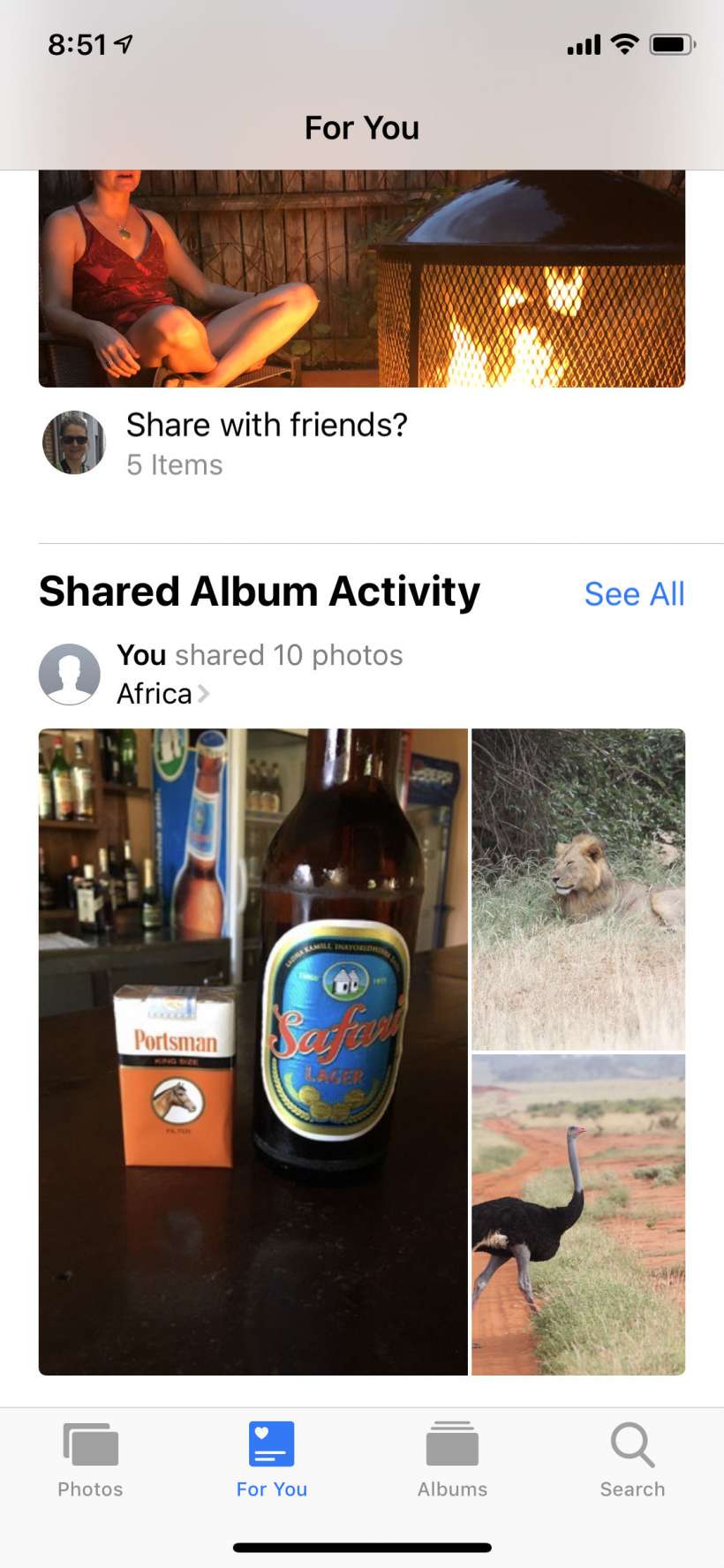 Featured Photos
- iOS picks what it thinks are your best photos and puts them in this section. Unfortunately, if you have saved any high quality professional shots from the internet, they will likely show up here instead of your own.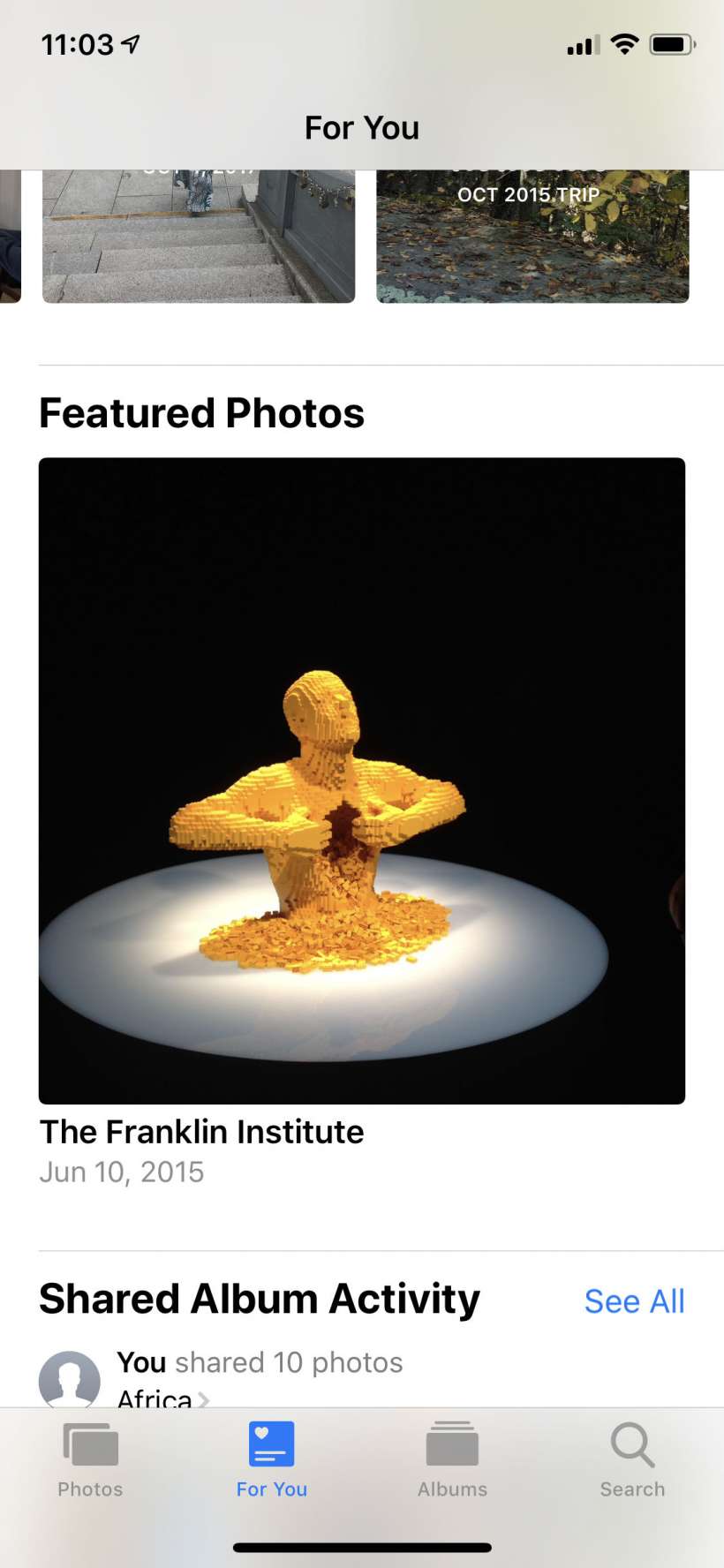 Effects Suggestions - This section may or may not show up for you, if it does it will show you photos that it thinks could be improved with effects.