Submitted by Marshall Walker on
Sonos today announced its collaboration with the Beastie Boys to release a "strictly limited" Play:5 Beastie Boys Edition speaker. The speaker and accessory company has teamed up with Adam "Ad-Rock" Horovitz, Michael "Mike D" Diamond, and San Francisco-based artist, Barry McGee to release the limited edition Sonos speaker with all proceeds going to charity. The Play:5 Beastie Boys Edition features a white speaker face with a design by artist Barry McGee.
McGee said the artwork represents " the intricate wordplay and evolutionary identity associated with an ever-changing artist, that spliced genres and shattered boundaries since starting out as a hardcore punk band in 1979."
The speaker will be released in conjunction with the launch of a new Beastie Boys Book in New York City on Monday, Oct. 29 at the beginning of the Beastie Boys Book: Live & Direct tour. Fans will be able to purchase the Play:5 Beastie Boys Edition at select locations of the Beastie Boys exhibit that will feature readings, conversations between Mike D and Ad-Rock, a special "slide show," a mixtape curated by Ad-Rock and Mike D, and more. Fans who attend the new exhibit will also be able to enter to win a special signed version of the speaker.
Proceeds from the collaboration will benefit Peace Sisters and Little Kids Rock in the name of the Adam Yauch Foundation.
"It's no coincidence that the first song ever played out loud on a Sonos was 'No Sleep till Brooklyn'. Beastie Boys are a revered and inspirational force in music, with a legacy we are incredibly grateful to support through this exclusive collaboration, celebrating the work and philosophies we respect enormously,"
said Brian Beck, Sonos Global Head of Music.
The Beastie Boys Book: Live & Direct tour will be making stops in Brooklyn, Los Angeles, San Francisco, and London, UK.
The Play:5 Beastie Boys Edition will be available for $499 in Dec. 2018 on sonos.com, at the Sonos flagship store in NYC, and other Sonos retailers worldwide.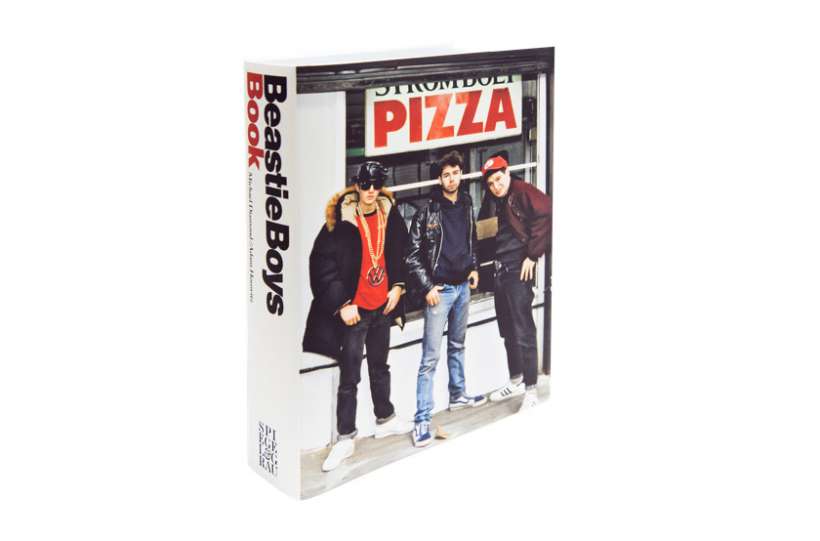 The Beastie Boys Book is now available for pre-order. Written by Ad-Rock and Mike D, the Beastie Boys Book offers a revealing look at how the band transitioned from "teenage punks to budding rappers." With contributions from Amy Poehler, Colson Whitehead, Spike Jonze, Wes Anderson, Luc Sante, and more.
Beastie Boys Book releases on Tuesday, Oct. 30 wherever books are sold.