Running out of storage space is a perennial problem for anybody who uses any mobile devices, including iPhones and iPads, especially if they are older models. If you have deleted all the photos, videos, movies and songs that you are willing to and you still need more space, some of the iOS native apps take up a surprising amount of space:
Garage Band - 1.6 GB
iMovie - 671 MB
Keynote - 650 MB
Pages - 463 MB
Numbers - 460 MB
These five alone add up to roughly 4 GB. Then there are the smaller ones that can add up to a decent amount as well:
Shortcuts - 135 MB
Books - 53 MB
iTunes U - 36 MB
Maps - 36 MB
Music - 25 MB
News - 11 MB
Another .3 GB there. You can view all of this, including third party apps, in Settings -> General -> iPhone Storage, which tells you how much space each app is using.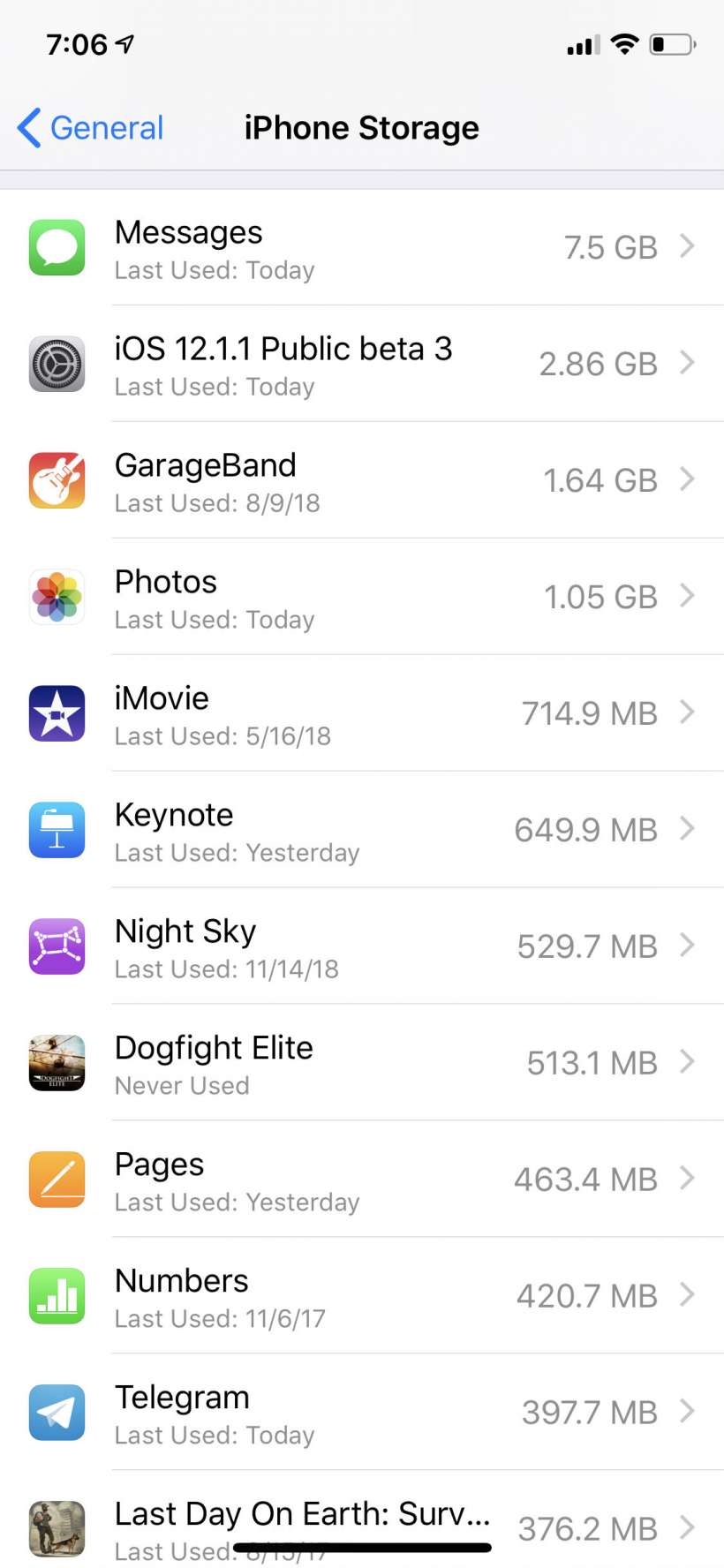 Tap on an app to see how much space it uses vs. how much its associated documents and data use. You can Offload the app which frees up the storage used by the app but keeps the associated files and data so you can still use them later if you reinstall the app. Alternatively you can delete the app altogether, including any of the associated data.