Some of my shortcut icons are too similar to other icons on my Home Screen, can I change their symbols and colors?
If you have added shortcut icons to your Home Screen and want to change them, just open the Shortcuts app, go to your Library and tap on the "..." button in the top right of the shortcut you want to change.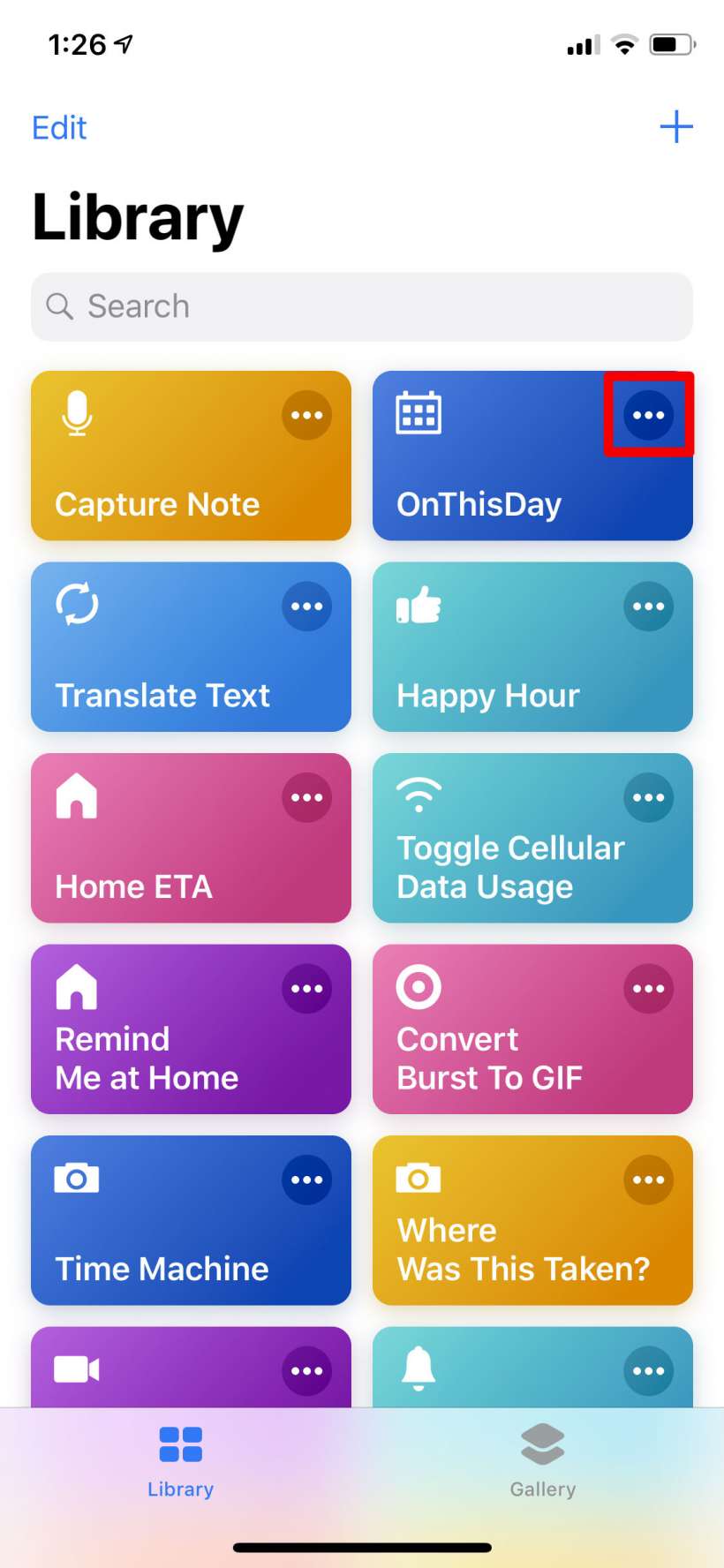 Now tap the button that looks like toggles in the top right.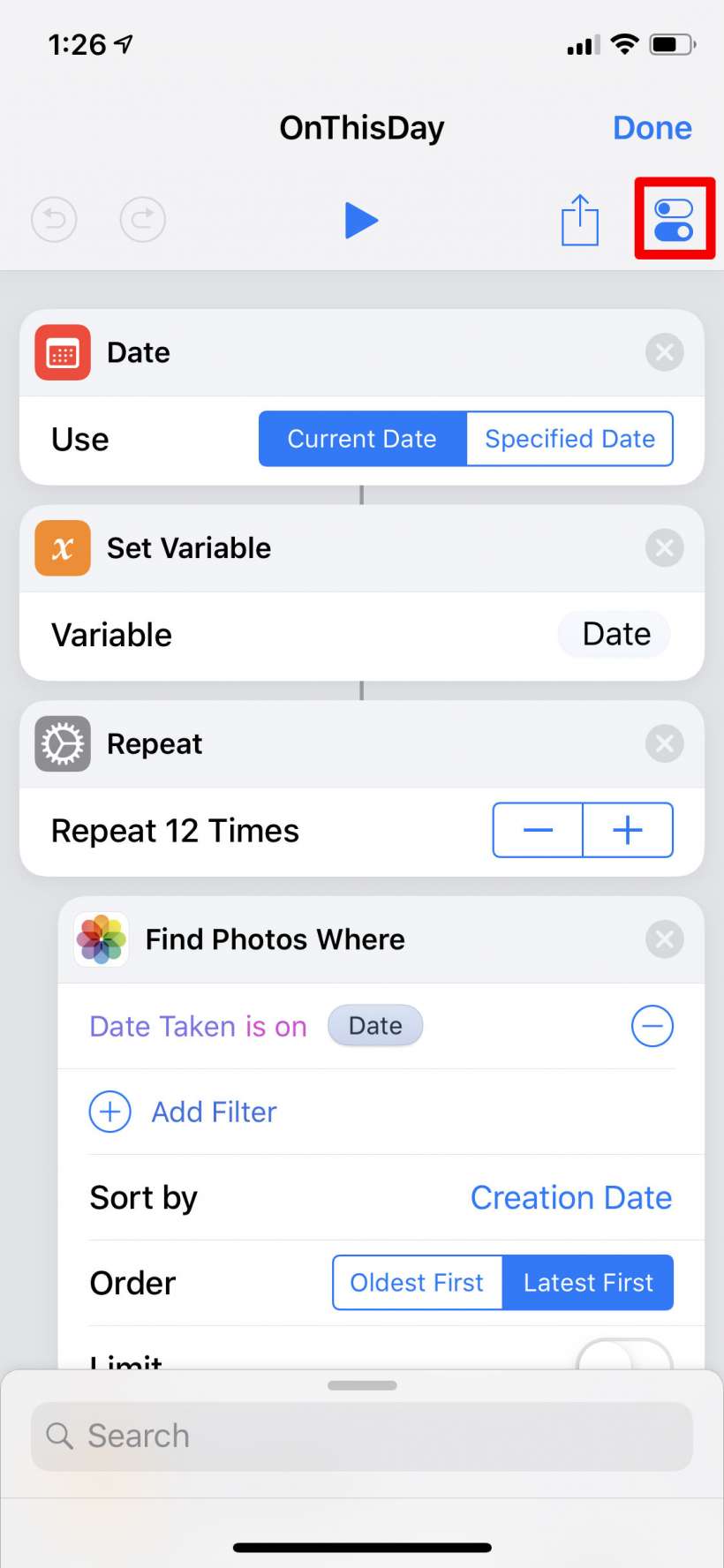 Tap on Icon.
Now you can change the glyph and the color or you can choose to use a photo for the icon by selecting "Home Screen."