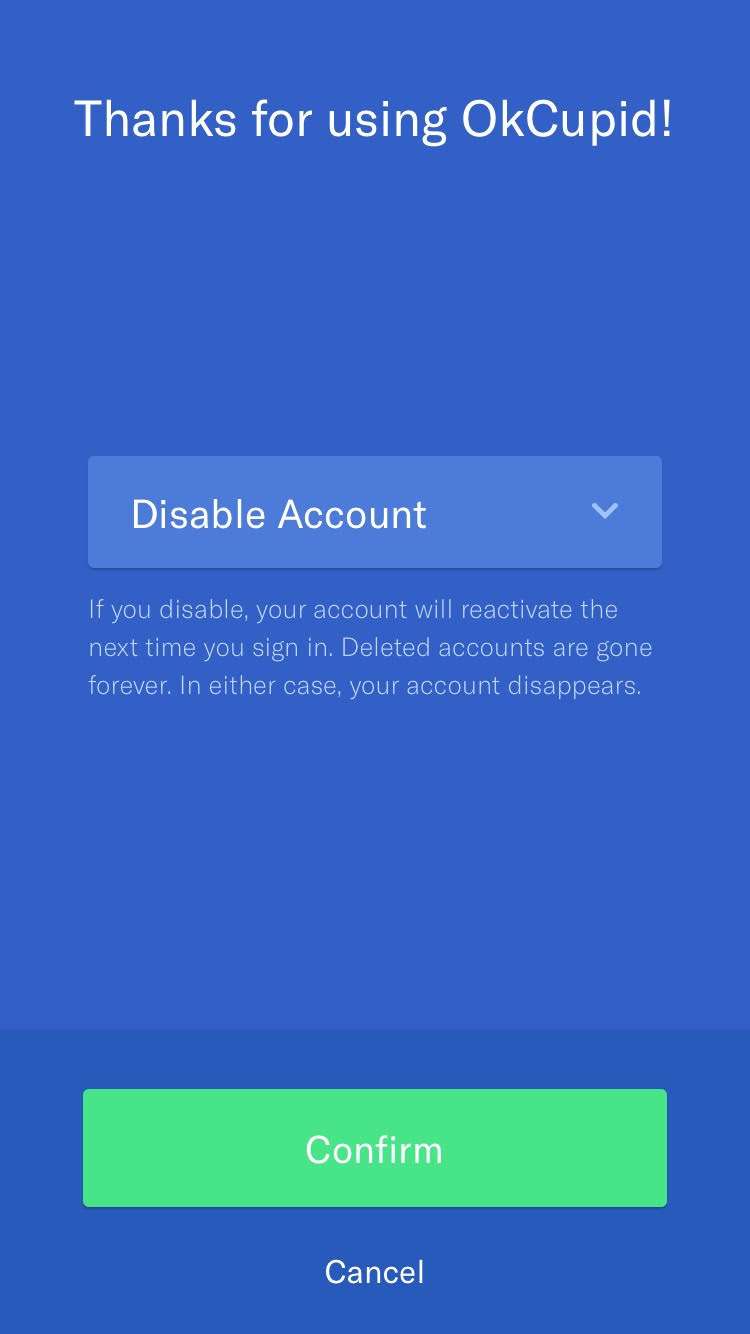 Dating apps can make deleting your account confusing. Most try to trick you into disabling your account in hopes that someday you will change your mind and reopen your profile. OkCupid! is one of these apps. The Settings page only offers a "disable" option, but you can actually cancel your account from the disable page. Here's how:
Open the OkCupid! app on your device and log in to the account you want to cancel.
Tap the Profile icon in the bottom right corner.
Tap "Account Settings"
Tap "Disable your account."
From here you will have to swipe right for "yes" and swipe right for "no" to answer a few questions. Do this until you get to the "Disable Account" option, Tap the drop down box and select "Delete Account," then tap "Confirm" to delete your account.
Disabling your account will allow you to take a break from the app or dating. Deleting your account will remove your profile from OkCupid! forever. You will be able to use the same email if you choose to join the app again at a later date.