Submitted by Bob Bhatnagar on
The deal was a long time coming but the iPhone has now officially been launched by Apple in China. By some estimates there are 2 million grey market iPhones in operation within the country already.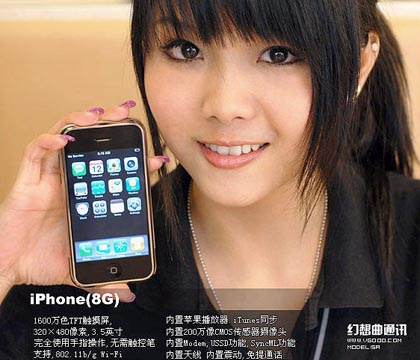 High prices and the lack of Wi-Fi on Chinese models may have shortened lines. The 32GB iPhone is retailing for the equivalent of $1,025 with no service contract.
As far as Wi-Fi, the Chinese government was insisting on a competing technology when the iPhone models destined for the country went into production. Therefore the devices have no Wi-Fi capabilities even though China has since relaxed its regulations.
Grey market iPhones with Wi-Fi have been spotted in China's shops at prices as low as $587. China Unicom is allowing all iPhones that support its network to buy a service plan.
The deal with China Unicom is not exclusive to its 143 million customers. China Mobile is still in talks with Apple to bring the iPhone to its network of 580 million subscribers.
China Unicom is expecting to sell 5 million official iPhones over the next three years. The company expects that its next generation iPhone models will include Wi-Fi.