"Sharing Name and Photo is not available because iCloud and iMessage accounts are different or are not signed in."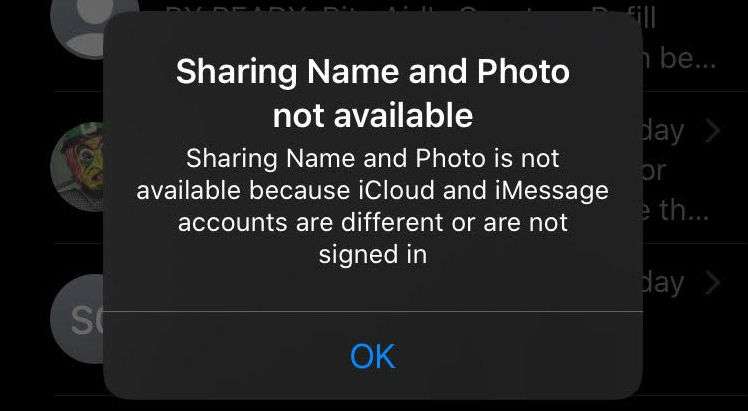 Devices running iOS 13 or later can select a name, photo/Memoji to send personalized messages on their iPhone. Here are two troubleshooting tips if you're having issues setting up your Messages account, or if you have received the above error message. First, make sure you're running iOS 13 or later by navigating to Settings > General > About. You can update your device by going to the Software Update section in Settings > General.
You must make sure your iCloud and iMessage account share the same contact info. Navigate to Settings > iMessage and tap the Send & Receive tab. From here you can add the same phone number and email attached to your iCloud account.
Now you should be able to add a name and photo to your messages by tapping the 3 dots in the Messages app and following these steps.