Submitted by Thomas Estilow on
Now that there are almost 142,000 approved iPhone applications, finding useful software has become difficult if not impossible. The App Store is projected to keep growing at breakneck speed. Now developer Hello, Chair has released a thesaurus for apps dubbed Appsaurus.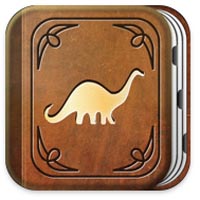 Appsaurus goes beyond the capabilities of Apple's Genius to bring you iPhone apps most similar to those you already find useful and enjoy. Appsaurus can be trained to learn what kind of apps you prefer, and makes it possible to search the App Store with specific filters.
Appsaurus will even analyze the quality of apps and show you the best ones first. A favorites list makes it easy to find new apps using the "Apps Like This" feature.
- Personalized app recommendations based on browsing and favorites
- Recommendations based on single app of your choosing
- Favorite apps to save them for later (or Block them to get rid of them)
- Filtering: by price, category or keyword
- Deep history: Appsaurus keeps a long tail of where you've been, so you can go back and grab any app you might have missed pages ago - and it works between launches, even offline
- The UI is highly optimized to always stay silky smooth, even on the original iPhone
The more you use Appsaurus the better it gets at knowing what kind of apps you like. Appsaurus is available on the App Store for $0.99.