Submitted by Fred Straker on
Once again New Year's Day is upon us, and after the celebrations will come a long list of New Year's resolutions. One of the best tools to help achieve your goals in the new year is already in your pocket. There are many iPhone apps that can be tailored to specific fitness, financial, and intellectual goals. Here are some of our favorites across a range of popular New Year's resolution themes.
Audible - Read more books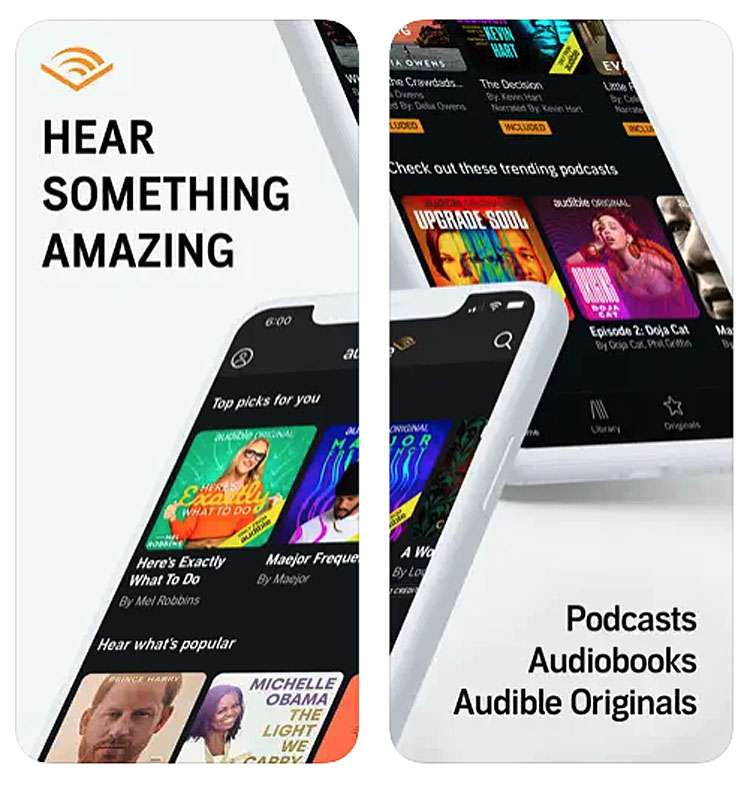 Setting aside time to read can be tough, but if your goal is to consume more books Audible can help. Audible offers audio books, which means you can sit back, relax, and listen to stories. Bestsellers, classics, podcasts and original entertainment can all be played using the Audible app. Stream and download audio books for seamless listening between devices.
Audible is free on the App Store with In-App Purchases.
Evernote - Get organized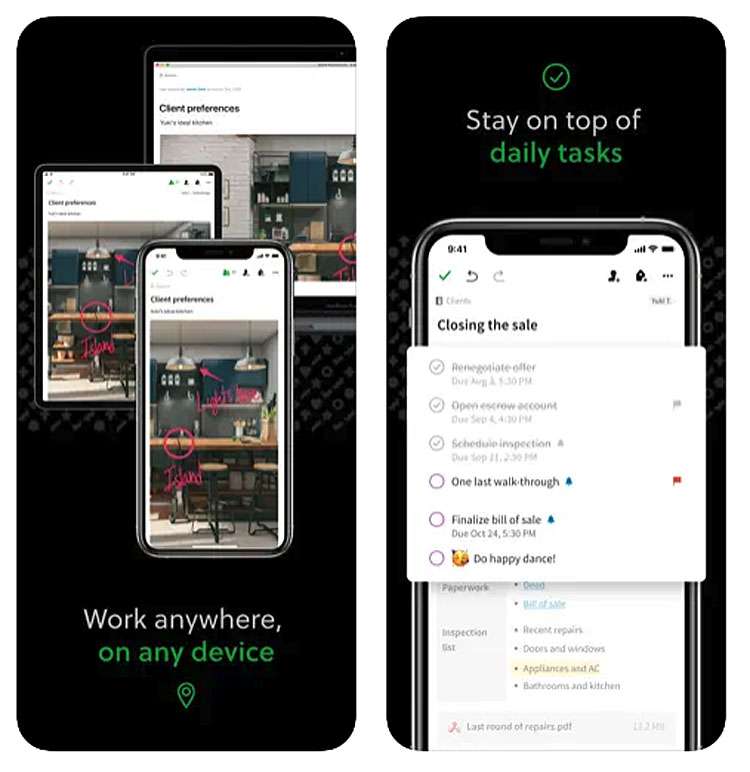 A perennial favorite, Evernote brings notes, to-do lists, and schedules together into one place. Syncing between devices helps keep everything organized no matter where you are. The dashboard summarizes what's going on and ideas can be captured anytime and in any format. Scan documents with your camera and make notebooks searchable even in handwritten text.
Evernote - Notes Organizer is free on the App Store with In-App Purchases.
Focus Keeper - Be more productive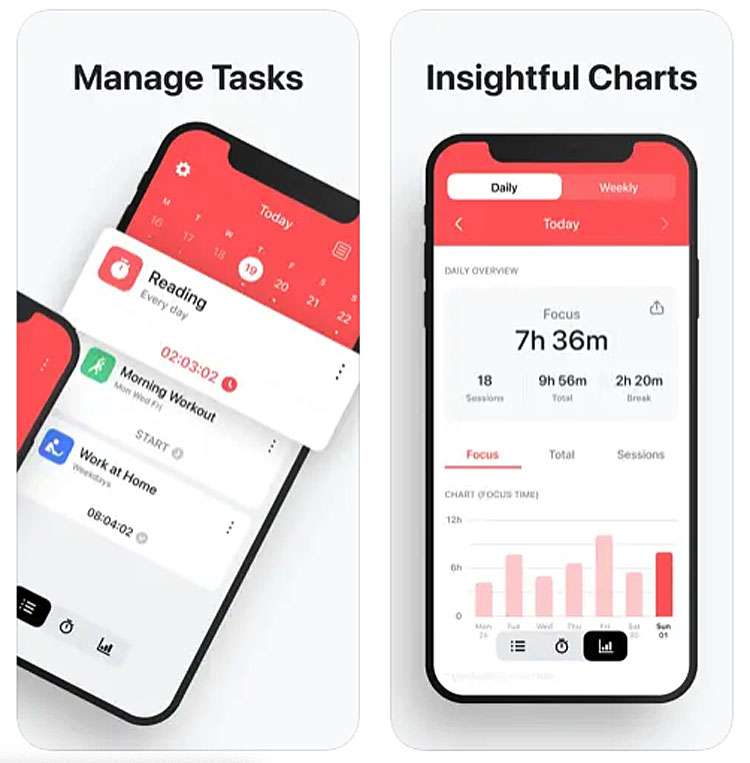 With a simple interface, Focus Keeper enhances productivity by timing work sessions in 25-minute chunks. Each work session is followed by a 5-minute break to encourage optimal performance. Daily goals can be set to make sure tasks are completed. By default, after four work sessions a long break occurs. There are many customizations that improve the app and help to keep your focused in the New Year.
Focus Keeper - Time Management is free on the App Store with In-App Purchases.
Insight Timer - Stay calm with Meditation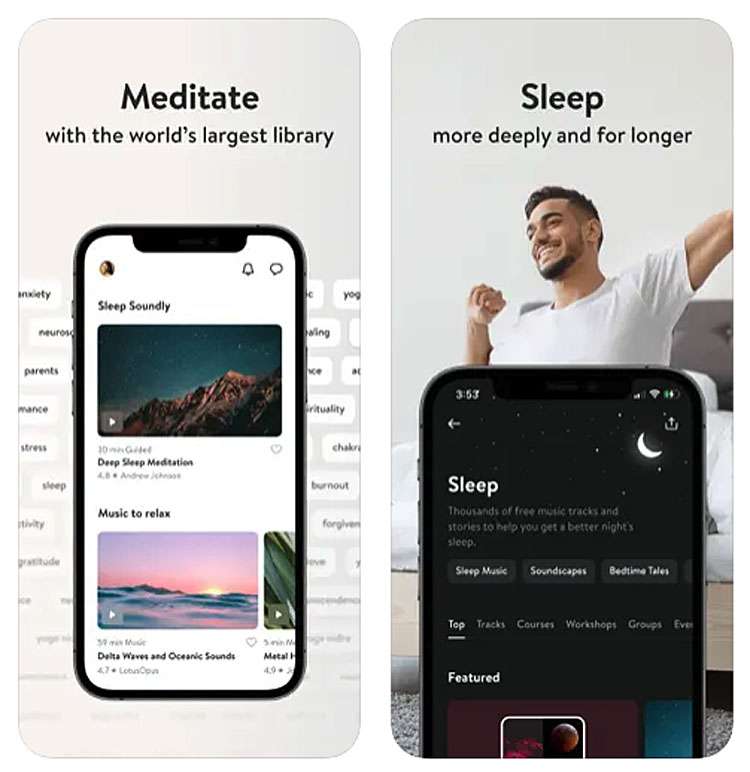 Insight Timer started as a simple meditation timer, and now offers a variety of guided meditations and courses. If you are looking to improve your mindfulness, calm, and sleep quality this year, this app is a great place to start. Over 80 free guided meditations are added to the app daily. Many customizations, stats, and milestone trackers also integrate with Apple Health.
Insight Timer - Meditation App is free on the App Store with In-App Purchases.
Lose It! - Track calories and nutrition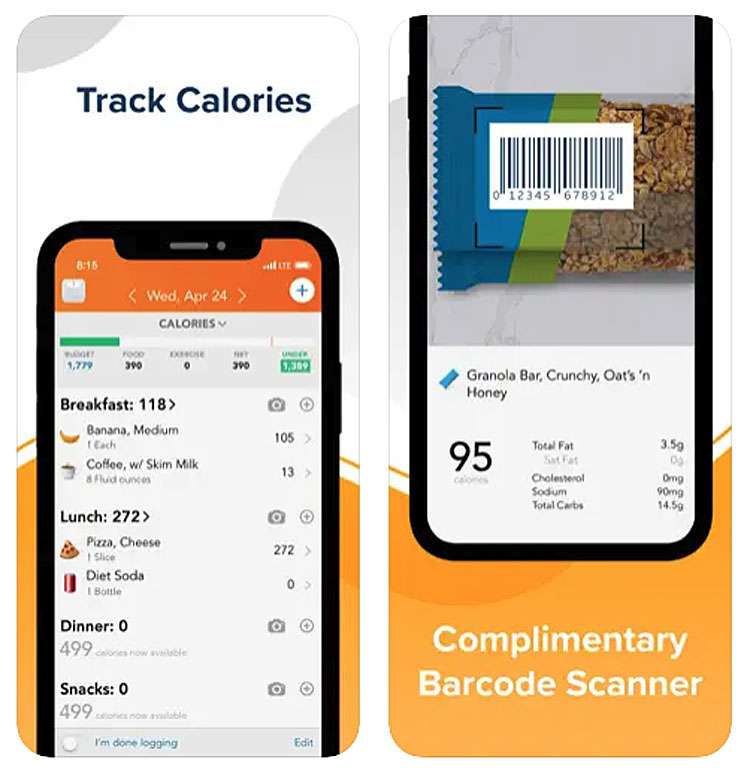 Many people commit to losing weight in the New Year. Lose It! provides a comprehensive calorie and nutrition tracker, with a built-in barcode scanner which automatically adds data for known food products. Syncing with fitness apps is included, and the food database has over 50 million products included. The app even supports meal planning, intermittent fasting, recipes, and more.
Lose It! - Calorie Counter is free on the App Store with In-App Purchases.
Mint - Manage personal finances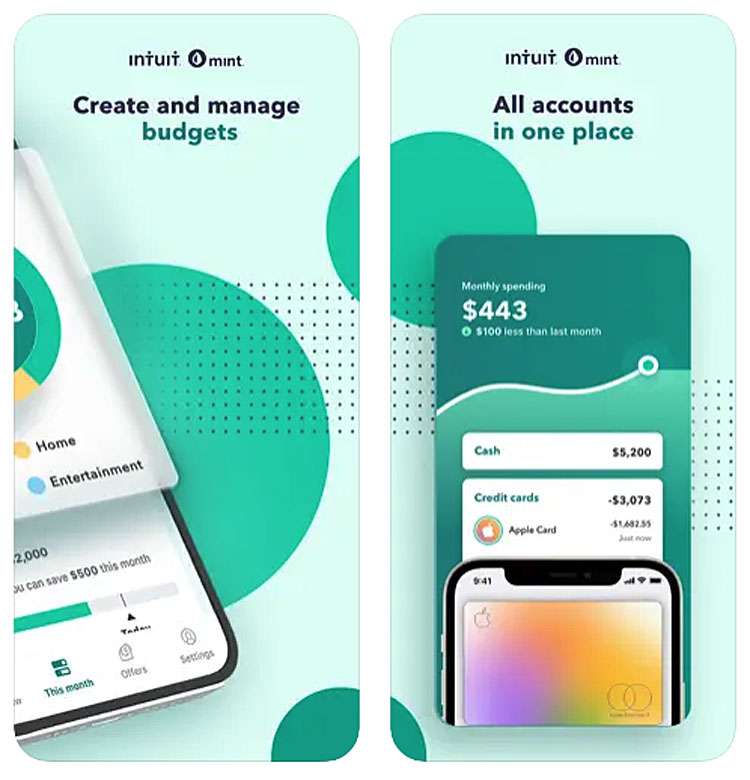 Another top goal for New Year's resolutions is improved budgeting and finance. Mint puts all of your spending and financial accounts into a single place. Besides monitoring cash flow, users can easily see monthly bills, set goals, and create custom budgets. Over 24 million users use Mint to see their credit reports, file and track tax refunds, keep tabs on debt, calculate net worth, and save money on subscriptions.
Mint: Budget & Expense Manager is free on the App Store with In-App Purchases.
Runkeeper - Run to improve fitness
Running is one of the best ways to improve fitness. Runkeeper can help achieve running goals with guided workouts and personalized training plans. From beginners to advanced runners, anyone can benefit from in-app challenges, virtual running groups, and progress tracking. Workouts including running, walking, biking, hiking, and more can be mapped with GPS and synced with data from fitness trackers, Apple Watch, and Apple Health.
ASICS Runkeeper - Running App is free on the App Store with In-App Purchases.
Streaks - Track tasks and form good habits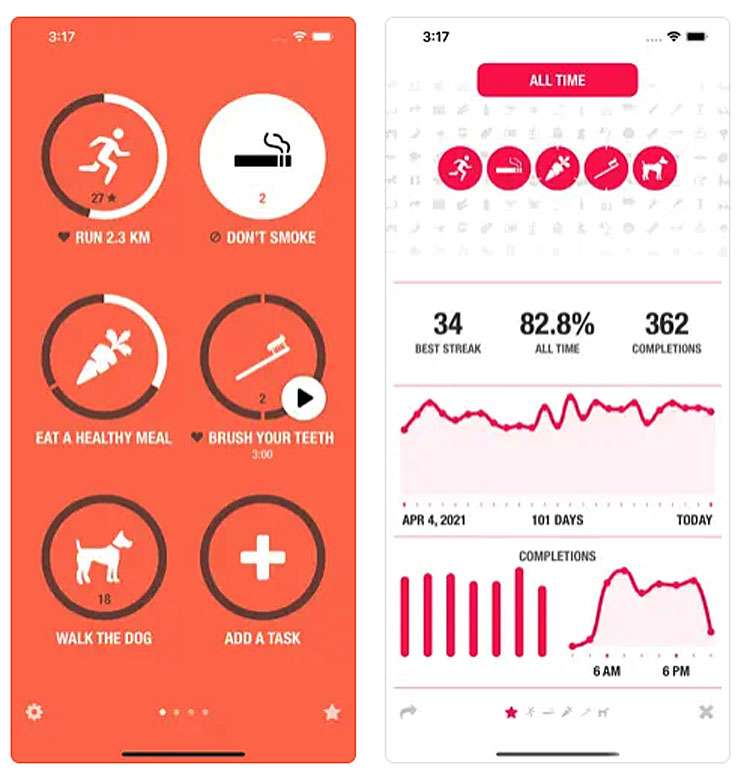 Building good habits that stick is what Streaks is designed to do. Streaks won an Editor's Choice award from Apple for its "compelling design" and functionality. Up to 24 tasks can be tracked and completed daily, to build a streak of consecutive days. The app is highly customizable and can track negative tasks to help break bad habits, too. Tasks can be timed, synced across devices, and shared with other users for accountability and support.