Submitted by Marshall Walker on
If you're getting odd spelling suggestions when you type on your iOS keyboard you can reset your dictionary to factory defaults and start all over. This is helpful to erase "learned" misspelled words, joke spellings, common typos and words you have typed in a foreign language. Unfortunately there is no way to edit single words in iOS. You instead have to reset everything or create your own word shortcut.
You can reset your keyboard dictionary in six easy steps:
Open the Settings app on your device.
Tap General.
Tap Reset.
Tap Reset Keyboard Dictionary.
Enter your passcode.
Tap Reset Dictionary
You can add a word or create a shortcut by navigating to Settings > General > Keyboards > Text Replacement. Tap the blue + in the upper right hand corner, then enter the phrase or shortcut you want to add.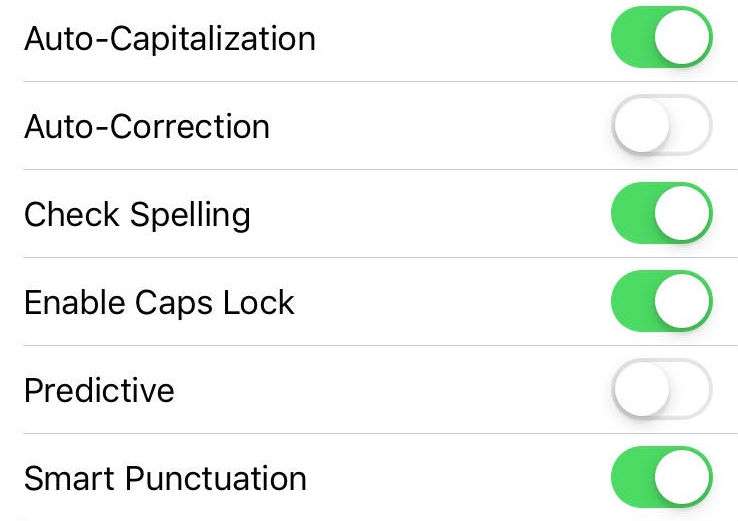 You can also disable auto-correction by navigating to Settings > General > Keyboards. Tap the Auto-Correction slider so it is OFF/WHITE. From here you can also disable predictive text, auto-capitalization, and smart punctuation.