Submitted by Bob Bhatnagar on
Steve Jobs revealed some stunning numbers today at the Apple iPhone 4 event. There have been 50 million iPhones sold, and an additional 35 million iPod Touch units. In addition to all of these devices running iPhone OS, iPad sales topped 450k units so far this week.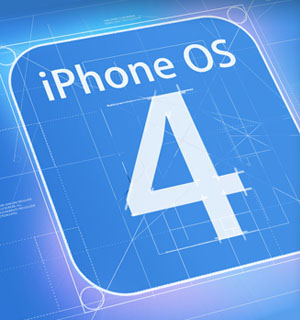 In six days, iPad users have downloaded 3.5 million iPad applications and 600k iBooks. Total downloads for the App Store to date is a whopping 4 billion downloads. There are 185,000 apps available, including 3,500 iPad only apps so far. With all of these mobile devices running Safari, Apple's share of mobile browser usage dominates at 64 percent. In second place comes the Android browsers with 19 percent, and BlackBerry takes third with a 9 percent total share.
Here's another stat: Apple's servers have sent a total of 4 billion push notifications to Apple devices over the past 9 months. Soon there may be reason for developers to move away from push notifications, however.
Apple plans to offer multitasking to apps, using seven built-in services that run in the background the apps can use. This will save battery life and optimize app switching. These services include: background audio, voice over IP, background location, push notifications, local notifications, task completion, and fast app switching.
There are 50,700 games available on the App Store, which kills Sony PSP and Nintendo DS. They each have 2,500 and 4,300 games respectively. Apple plans to add Game Center to iPhone 4, which will add a social component to gaming. Leaderboards, matchmaking, achievements, and inviting friends to play will all be integrated.
iPhone 4 adds folders for organizing applications on the home screen. With this next-generation OS iPhone users will be able to keep up to 2,160 apps on their devices.
Jobs introduced iAd, Apple's in-app advertising service. iPhone OS users spend an average of 30 minutes in apps every day. His projection is to show an ad every 3 minutes, which would add up to one billion ad impressions daily on Apple's mobile devices. Video and interactivity are built into the operating system using HTML5. Apple plans to sell and host iAds and give developers 60 percent of the revenues.
Mail will be improved with a unified inbox. This combines mail from multiple inboxes together so switching to different inboxes becomes a thing of the past. Mail can be organized by thread and attachments gain the ability to be opened by third-party apps.
iBooks will be available in the App Store for the iPhone. Previously this app was only developed for iPad users.
Enterprise users will see improvements in data protection, mobile device management, wireless app distribution, and SSL VPN support among other things in iPhone 4.
iPhone OS 4 will come to the iPhone this summer, and be available for the iPad in the fall. The developer preview SDK is released today.