Submitted by Bob Bhatnagar on
It's only happened once before, but another iPhone model is about to become history. The iPhone 3G was launched on July 11, 2008, meaning early adopters of the model will see their two-year service contracts expire just as their devices become one step closer to obsolete.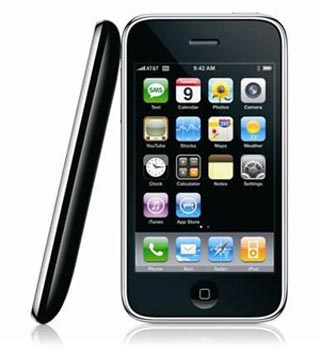 Apple recently announced the original iPhone (iPhone 2G) would not be supported in iPhone OS 4, the latest and greatest iPhone operating system coming this summer. Although no such announcements have been made about the 3G model, supplies are said to be short and reports have indicated that Apple has ceased shipments of the device.
The timing coincides perfectly with Apple's annual iPhone product cycle and some have speculated it will lead to a reduced price 3GS model. In fact, Wal-Mart has already announced its price on an iPhone 3GS 16GB with a two-year contract will drop from $197 to $97. Apple has not commented on the lower price or indicated whether or not the company will continue to sell the 3GS model after the launch of iPhone 4.
3G iPhones have already disappeared from online Apple Store inventories in Australia and O2 web pages in the UK, while BGR reports that AT&T is no longer ordering the iPhone 3G for its retail outlets. The world will have to wait at least two weeks to see whether or not Apple will keep the 3GS hardware around beyond the iPhone 4 release date. If they decide to keep two tiers of iPhone available, the 3GS is poised to replace the iPhone 3G on the lower tier.