Submitted by Bob Bhatnagar on
Apple stock hit new territory today as the share price closed at an all-time high of $636.34. This news comes as Apple was scheduled to pay a dividend of $2.65 per share to AAPL shareholders today. The dividend is Apple's first since December 1995.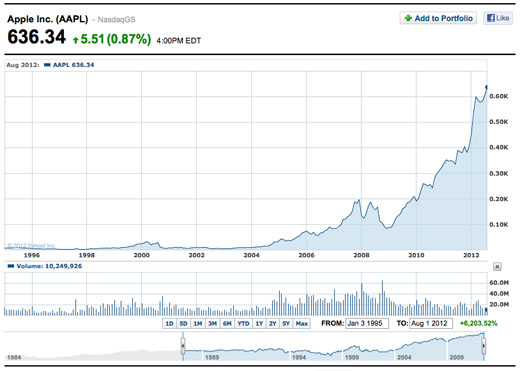 The graph above from Yahoo Finance shows an over 6,200 percent increase in price since 1995. Apple stock is up almost 60 percent this year. Trading action on AAPL today hit an intraday high of $644 before coming back down before the close. At the peak, total market capitalization topped $600 billion.