Submitted by Sammy Snyder on
Here's a quick look at some of the top apps and games released to the Apple App Store this week (12/08/13 to 12/14/13).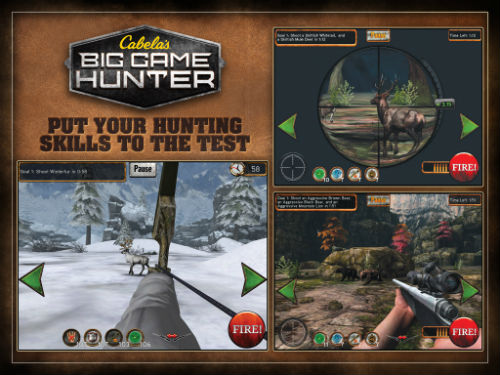 Cabela's Big Game Hunter: Free for the iPod touch, iPhone and iPad (Requires iOS 5 or later) Rated 12+
Activision Publishing and Cabela have teamed up to bring the popular hunting video game franchise to mobile devices. Cabela's Big Game Hunter allows players to take on various missions to hunt the biggest and most dangerous animals in the world. Features include: Multi-tiered, objective-based missions, real life locales, customizable firearms and gear and leaderboard support.