Submitted by Anders Batten on
Rovio Entertainment has built a whole new game from the ground up for the Angry Birds universe. Angry Birds Go! will be available for iOS, Android, Windows Phone 8 and BlackBerry 10 on December 11, 2013, but Rovio is also releasing a special "countdown app" at the end of October. The app will allow Angry Birds Go! telepod owners to get a head start on the game.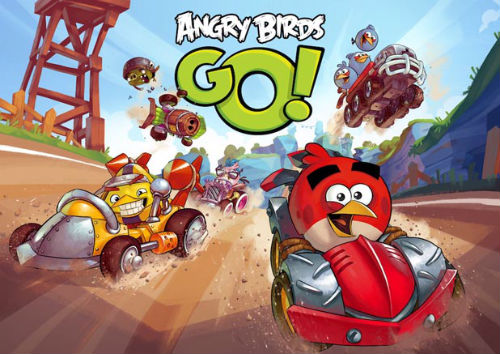 Angry Birds fans or collectors who can't wait until December 11 can order their Go! telepods now, and use them along with the countdown app at the end of this month. The Go! telepods work just like the Angry Birds Star Wars 2 telepods released in September.
Angry Birds Go! is a free-to-play title where players compete in downhill racing in a fully rendered 3D world. Players can upgrade their homemade soapbox car while playing as popular Angry Birds characters with unique special powers.
Check out the trailer below.
You can follow
Angry Birds Go!
on
Facebook
,
Twitter
or at
go.angrybirds.com
for future news and updates.