Submitted by Marshall Walker on
Rovio Entertainment is following up its popular Star Wars mobile game and toy line with Angry Birds Star Wars 2 on September 19th. ABSW2 will feature over 30 playable characters, and Hasbro-created "telepods" that interact with the game. A telepod is a physical toy that represents a playable character within the Angry Birds universe. Players can unlock the characters in the game by individually purchasing the toys, and using their device's built-in camera to activate them. Rovio's new telepods are a lot like Activision's very popular Skylanders toys, which are used with the various Skylanders console video games.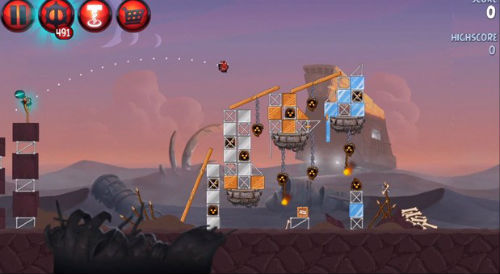 NFC-based video games are becoming so popular that even Disney has taken a crack at them with its planned Disney Infinity series. Disney Infinity is set to launch a few months ahead of Activision's newest Skylanders game SWAP Force on August 18th. It will be interesting to see how consumers respond with so many NFC-based video games / toys being released around the same time. These games can be very pricey after purchasing both the starter sets and individual characters. A Skylanders starter set retails for around $70, and each individual toy costs around $10 to $14. It is unknown at this time how much the individual Angry Birds telepods will set you back.
The original Angry Birds Star Wars game was released for various mobile devices in November 2012. Rovio also launched a line of ABSW themed toys and board games like the Jenga Death Star. Rovio did not officially announce what platforms Angry Birds Star Wars 2 will be available for, but it's safe to assume iOS and Android will be included.