Submitted by Marshall Walker on
Online parts vendor Apple N Berry is offering a permanent unlock solution for AT&T iPhones. According to the product page, the AT&T iPhone IMEI Unlock allows your iPhone 3G, 3GS, 4, and 4S to stay permanently unlocked even after an iOS upgrade or SIM card swap.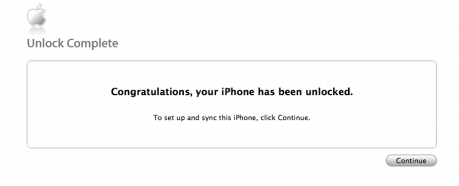 Unlike SIM interposers, the AT&T iPhone IMEI Unlock requires no extra software, jailbreak or hardware to unlock your iPhone. All Apple N Berry requires is that it's an AT&T handset for it to work. The AT&T iPhone IMEI Unlock is $150 and requires 1 to 2 business days to be activated. The unlock comes with a money back guarantee, however, there has been no confirmation outside of Apple N Berry that this solution works.