Submitted by Marshall Walker on
Online parts vendor Apple N Berry is offering a permanent unlock solution for AT&T iPhones. According to the product page, the AT&T iPhone IMEI Unlock allows your iPhone 3G, 3GS, 4, and 4S to stay permanently unlocked even after an iOS upgrade or SIM card swap.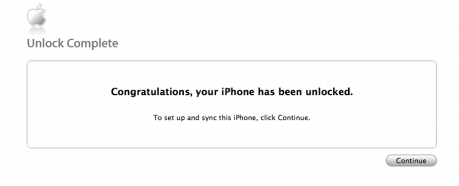 Unlike SIM interposers, the AT&T iPhone IMEI Unlock requires no extra software, jailbreak or hardware to unlock your iPhone. All Apple N Berry requires is that it's an AT&T handset for it to work. The AT&T iPhone IMEI Unlock is $150 and requires 1 to 2 business days to be activated. The unlock comes with a money back guarantee, however, there has been no confirmation outside of Apple N Berry that this solution works.
Remember, AT&T will unlock your out of contract iPhone for you, and there is even a solution for jailbroken devices in case you do not wish to restore. If you still are interested in the AT&T iPhone IMEI Unlock here is a list of its features via Mashable. Since we can not confirm or deny Apple N Berry's claims, please proceed with caution and purchase at your own risk.
Permanent Unlock
No Turbo SIM Needed
No Jailbreak Required
No iOS or Baseband Restrictions
Increases Resale Value
Use Any GSM Network in the World
Guaranteed Unlock or your Money Back