Submitted by Thomas Estilow on
Apple has filed patents indicating the company is working on "consumer abuse detection" for devices such as the iPhone and iPod. The system described in the patent filing shows circuitry that would record information whenever the hardware is treated in a manner that is not covered under warranty or Apple Care coverage.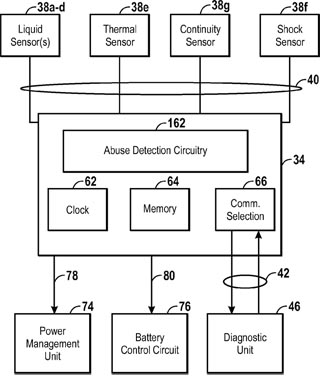 Shocks and impacts to the iPhone, exceeding the maximum safe operating temperature, and exposure to water are examples of events that could be recorded, along with any resulting damage to the device. During a warranty claim, the data could be retrieved to see if the device has been abused or is still covered.