Submitted by Marshall Walker on
The simulation cooking game Cook, Serve, Delicious! was originally launched for the PC in 2012, and it has slowly gained a large following after making its way to iOS and eventually Steam. However, the game was only released for the iPad as a $4.99 HD version and free "lite" version, but now an iPhone version of the game has been added to the App Store too.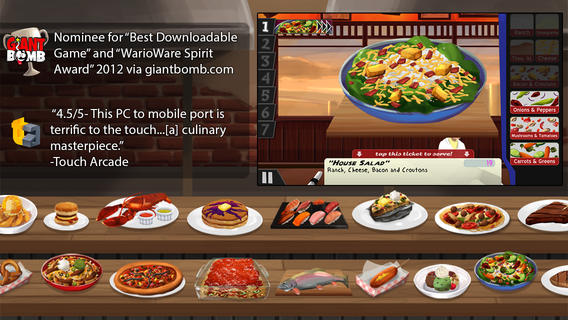 Cook, Serve, Delicious! is a lot like other cooking simulation games where you prepare food by completing various cooking tasks in the correct order. What separates it from other standard cooking games is its business simulation, and its requirement that you complete other non-cooking tasks like cleaning the toilet.