Submitted by Bob Bhatnagar on
If you're looking for a way to simplify your home screen on demand, DockHide can be installed for free from the Cydia jailbreak app store. This tweak provides an easy way to hide the home screen dock, leaving only the icons and a clean, organized look.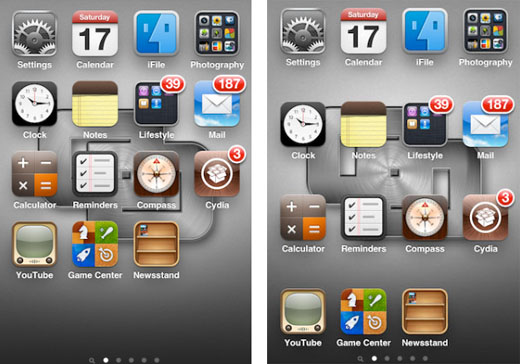 Hiding the dock does not affect scrolling left to right, and you can bring the dock back to the home screen at any time with a simple gesture. Gestures to hide the dock can be configured through a simple Activator function, such as triple pressing the home button.