Submitted by Sammy Snyder on
Tiny Rebel Games today has released version 2.0 of Doctor Who: Legacy for iOS devices. The update entitled Rise of the Master adds over 20 hours of new material including Season 5 content, a new Perk system, Expert mode, special character rewards plus new allies and enemies.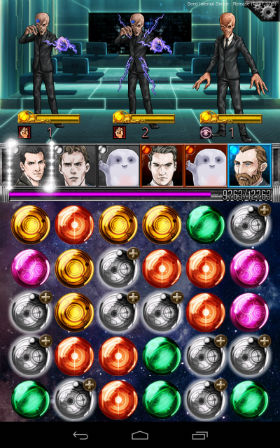 The Season 5 story arc adds the latest incarnation of the Master, John Simm, and past Masters, Roger Delgado (the First Master) and the burnt Master from The Deadly Assassin. Four more incarnations of the Doctor also join the game. They include, the First Doctor (William Hartnell), the Second Doctor (Patrick Troughton), the Ninth Doctor (Christopher Eccleston) and the War Doctor (John Hurt).