Submitted by Sammy Snyder on
Fitbit announced today at CES that its MobileTrack feature is now available for iPhone 5s owners. The new addition to the free Fitbit iOS app allows iPhone 5s users to their track basic health and fitness activity.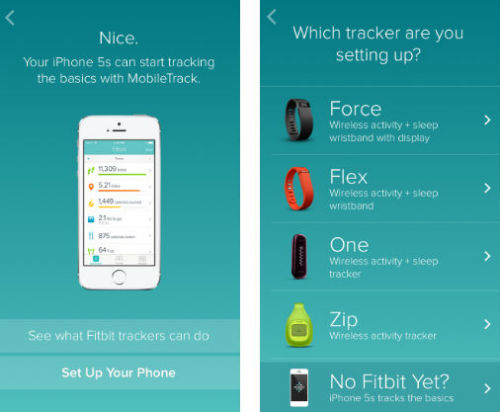 MobileTrack taps into the M7 coprocessor in the iPhone 5s and helps owners keep track of their steps taken, distance traveled, calories burned, plus more. The app also allows users to take advantage of Fitbit's in-app social and motivational features by allowing them to see their personal achievements with easy to use graphs and charts.
"We know there are many ways consumers like to track their fitness and want to enable as many people as possible to get the benefits of Fitbit activity tracking – and now anyone with an iPhone 5s can also download and use the Fitbit app," said James Park, CEO and Co-Founder of Fitbit.