Submitted by Anders Batten on
In case you missed the memo, Injustice: Gods Among Us is free for all compatible iOS devices. Comic book fans who do not have a console, or can't afford the console version, should check out the iPhone or iPad app. The game is a pretty hefty download, so make sure you have enough space and are connected to Wi-Fi before downloading it to your device.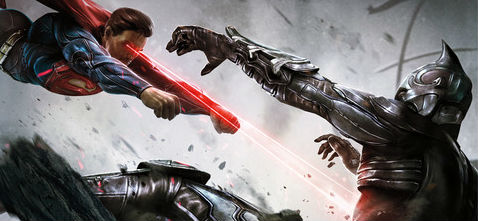 Warner Bros. describes the game as a "free to play collectible card game that allows you to build a roster of playable characters, moves and powers". The game is set in an alternate reality where Superman has murdered the Joker setting off a battle between his army and Batman's Insurgency. Injustice is a fighting game where your team of superheros and villains battle other DC Comics' characters.