Submitted by Anders Batten on
In case you missed the memo, Injustice: Gods Among Us is free for all compatible iOS devices. Comic book fans who do not have a console, or can't afford the console version, should check out the iPhone or iPad app. The game is a pretty hefty download, so make sure you have enough space and are connected to Wi-Fi before downloading it to your device.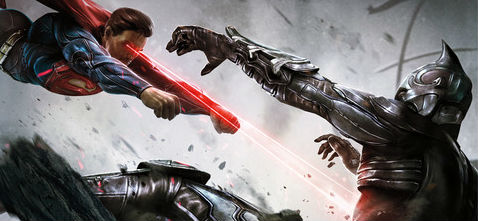 Warner Bros. describes the game as a "free to play collectible card game that allows you to build a roster of playable characters, moves and powers". The game is set in an alternate reality where Superman has murdered the Joker setting off a battle between his army and Batman's Insurgency. Injustice is a fighting game where your team of superheros and villains battle other DC Comics' characters.
The game features an impressive lineup of DC superheros including Batman, Green Arrow, Cyborg, Harley Quinn, Nightwing, Superman, The Flash, Wonder Woman, Green Lantern and many more. You can constantly evolve your roster by unlocking new characters and powers, and unlock items in the console version for use in the mobile game. There is also the option to buy booster packs or individual characters with real or virtual money within the mobile version.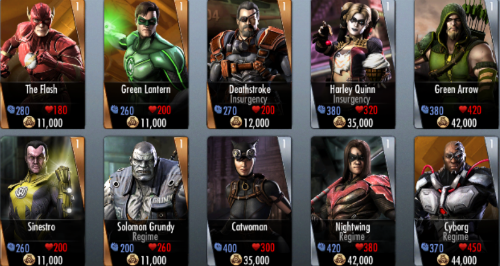 The graphics are topnotch, but unfortunately the gameplay is way too simple. This makes Injustice: Gods Among Us for the iPhone and iPad just a button mashing mess. However, it's still kind of fun to fight as all your favorite DC characters, and the game is free, so who cares.
In the game you choose three fighters from your roster to do battle with other three men teams made up of random DC characters. You can tag-in any of your chosen fighters at anytime during the battle. To fight you just tap the display to punch or kick, swipe left or right to do a power move, and use two fingers to block. You can also do special moves once your power bar is filled. Each character features their own unique moves, and you can add more as you gain more experience.
Injustice: Gods Among Us is compatible with the iPod touch, iPhone and iPad. It requires
iOS 5.0 or later and is available for free through the Apple App Store.