Submitted by Marshall Walker on
Electronic Arts' mobile division has released Tetris Blitz to the U.S. App Store. Blitz offers a new twist on the classic puzzle game. Players must race against the clock to score as many points as possible before time runs out. The game features easy one-touch and swipe controls, plenty of fun and interesting power-ups, and hours of replay value.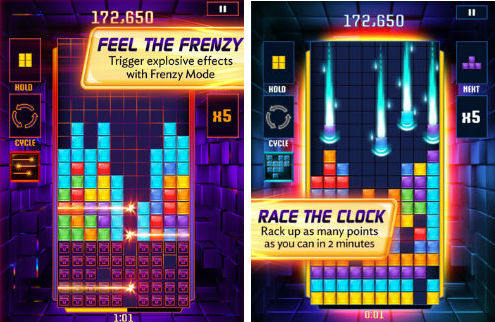 I originally thought Tetris Blitz was just another flashy, button mashing time killer, but it can be an addictive strategy game. Especially if you attempt to climb the leaderboards, which reset every week. The game's multiple power-ups, finishers, and Frenzy mode make it a fun mobile app that new and old Tetris fans will love.
Tetris Blitz is now available to download for free through the App Store. It's compatible with the iPod touch, iPhone and iPad. It requires iOS 4.3 or later.