Submitted by Frank Macey on
At last year's CES Ion Audio launched the retro iPad gaming cabinet known as the iCade. Although the product started life as an April fool's joke at ThinkGeek, the maker of the iCade is now adding even more fun gaming accessories for iOS device owners.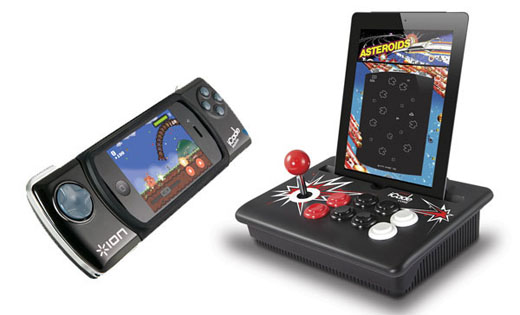 iPhone and iPod touch owners are no longer left out of the loop thanks to the iCade Mobile, a portable game control pad that connects directly to the iOS device. The mobile version will connect via Bluetooth, adding a D-pad and buttons to the iPhone for $80.