Submitted by Bob Bhatnagar on
The wait is finally over for Netflix subscribers interested in streaming video on their iPhones. The highly anticipated Netflix app version 1.1.0 went live in iTunes and can be downloaded for free. Netflix subscribers now have access to their Instant Queue and can watch movies using a Wi-Fi or cellular data connection.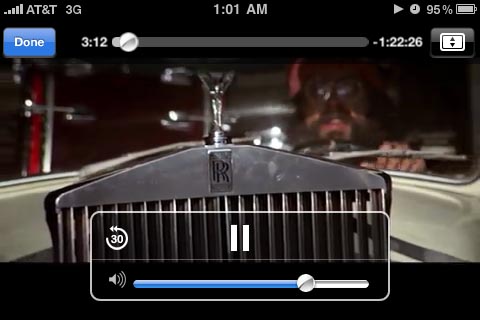 Movies that are interrupted can be continued on the iPhone later or on other devices such as an iPad or a computer. The new iOS app is a universal app, meaning it also works on the Apple iPad. Netflix includes high-speed scrubbing controls and switches between full letterbox format and a zoomed video view which fills more of the iPhone screen.