Submitted by Frank Macey on
Apple is rolling out its iTunes Match service to several new countries today, including Austria, Greece, Italy, Portugal and Slovenia. A full report on the launches was first revealed by MacStories. Even though iTunes Match is now live in Italy and terms of service have been changed to include Match in other countries, Apple has yet to update its official iTunes Match availability document.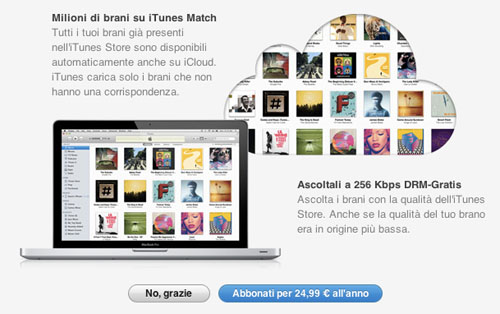 iTunes Match was first launched in the US in November 2011, followed by further rollouts in December and January. The service is now officially available in 37 countries around the globe including Australia, Brazil, the UK and others. Although Japan was rumored to be getting the service in February, Apple has yet to launch it there.