Submitted by Bob Bhatnagar on
Thanks to developer comex JailbreakMe 3.0 has been released and is the simplest, fastest and easiest way to jailbreak your Apple iOS device. Nevertheless, for those who are looking for instructions and would like to preview the process before they go ahead, here is a tutorial.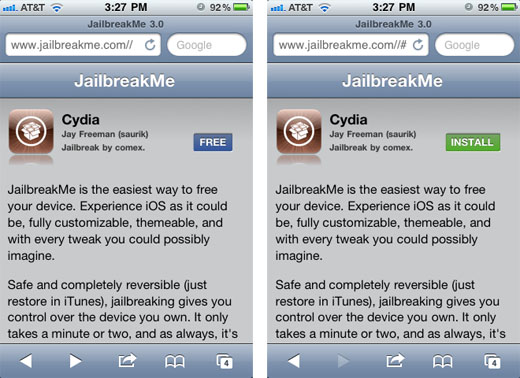 First of all, make sure your device and firmware version are compatible with JailbreakMe 3.0. For almost all devices iOS 4.3.3 is the latest supported operating system. The only exception is the Verizon iPhone 4, where the jailbreak process will only work with firmware 4.2.6 through 4.2.8.