Submitted by Bob Bhatnagar on
Looking for a natural solution to amplify the sound coming out of your iPhone speakers? Koostic now offers a line of completely electricity-free iPhone docks made of high-quality wood. They are finished with orange oil and beeswax instead of harsh chemicals. The dock will amplify sound 2-4 times the normal volume of your iPhone speakers.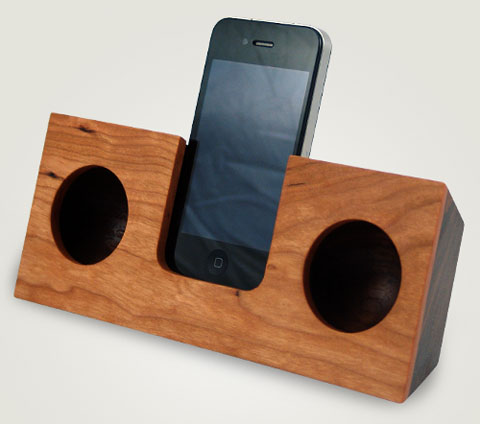 Koostic creates dynamic sound with acoustic amplification through specially designed sound channels and hemispheric sound chambers. As the Koostic website explains, the technology is similar to that used in an acoustic guitar. Strumming a hollow wood body will increase the volume.