Submitted by Bob Bhatnagar on
In mid-April AT&T Wireless subscribers will have the option of purchasing their own personal 3G cell phone tower. The MicroCell will run $149.99 and is fully compatible with the iPhone 3G and 3GS. The devices will be rolled out in different markets over the next few months.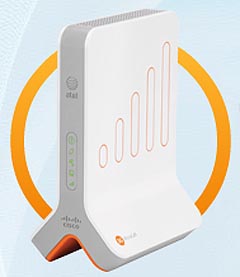 The MicroCell is a solution for users who have little or no 3G coverage in their home and access to a broadband Internet connection. The device allows users to make calls and send text messages against their AT&T Wireless account using a 5,000 square foot personal 3G network.