Submitted by Frank Macey on
The SIM card in your iPhone is about to get smaller. The nano-SIM standard was just approved by the European Telecommunications Institute (ETSI), shaving 40 percent off the size of current micro-SIM cards. The new standard will increase the amount of space available in mobile devices for other components.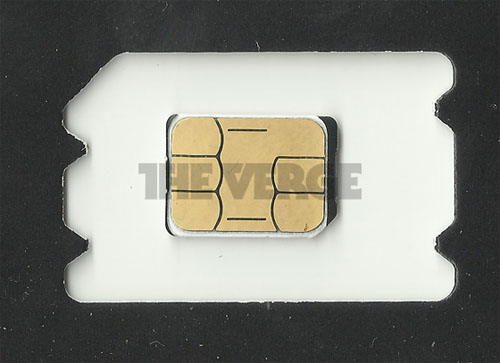 Apple's proposed nano-SIM card is pictured above from The Verge, inside the outline of a standard SIM card. The nano-SIM that was approved has the same dimensions as Apple's proposed card, coming in at just 12.3 x 8.8 x 0.67mm. The function of the SIM card will remain unchanged, and the new design can be packaged for backwards compatibility in older devices.