Submitted by Bob Bhatnagar on
What if you could just plug your iPhone directly into a router with a USB cable and share the 3G data connection with every Wi-Fi device within 200 feet? Now you can, with Nexaira's Business Class 2 tethering-ready router. The router is compatible with the iPhone 4, iPhone 3GS and iPhone 3G.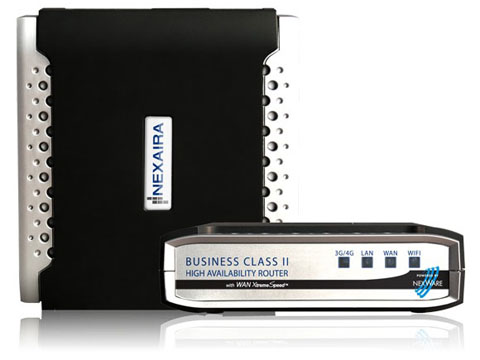 Of course, if your iPhone is not jailbroken, you'll need to enable official tethering with your cellular carrier. AT&T offers iPhone owners tethering for $20 per month. With tethering, simply plug in the Nexaira BC2 router, connect the iPhone via the rear USB port and you're all set. Anywhere with power and a 3G signal becomes a Wi-Fi hotspot.