Submitted by Marshall Walker on
Wireless charging is not a new concept, the Palm Pre introduced the Touchstone Charger in 2009, and Samsung announced a wireless charging kit along with its Samsung Galaxy S III smartphone earlier this year. Even though the Samsung wireless kit has been delayed, a similar Verizon-branded charging station has been spotted at Verizon stores.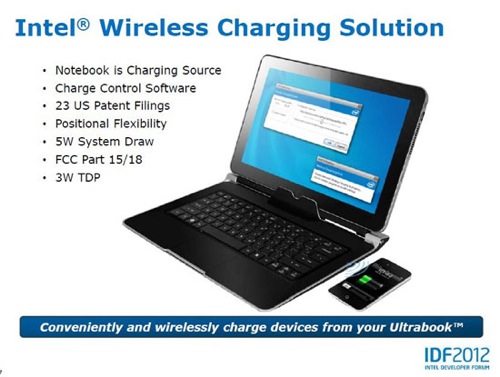 According to the DigiTimes, chip maker Intel may be adopting "its self-developed wireless charging technology into Intel-based ultrabooks and smartphones in the second half of 2013". Since Apple uses Intel's chips in its MacBooks, the company could potentially adopt this upcoming technology... But I wouldn't get my hopes up.