Submitted by Marshall Walker on
Wireless charging is not a new concept, the Palm Pre introduced the Touchstone Charger in 2009, and Samsung announced a wireless charging kit along with its Samsung Galaxy S III smartphone earlier this year. Even though the Samsung wireless kit has been delayed, a similar Verizon-branded charging station has been spotted at Verizon stores.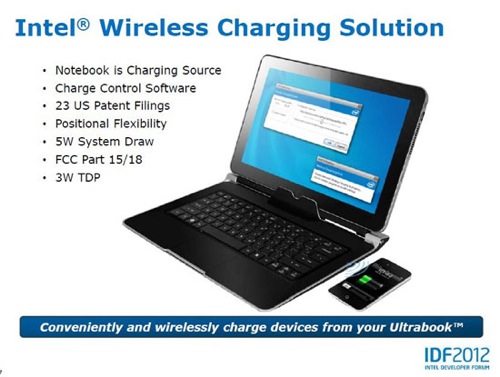 According to the DigiTimes, chip maker Intel may be adopting "its self-developed wireless charging technology into Intel-based ultrabooks and smartphones in the second half of 2013". Since Apple uses Intel's chips in its MacBooks, the company could potentially adopt this upcoming technology... But I wouldn't get my hopes up.
As the DigiTimes points out, high prices have kept manufactures from making headway with wireless charging technology. Samsung even had to delay their Galaxy S III charging kit until September due to unknown reasons. While wireless charging kits may be the way we power our smartphones in the future, Apple isn't known for being cutting edge when it comes to technology. Meaning, wireless charging MacBooks and iPhones are not out of the question, just don't expect to see them in 2013.