Submitted by Chad Shmukler on
iPad pre-ordering begins tomorrow, and those of you who intelligently want to avoid either lines, rumored supply shortages, or both, can finally lay claim to an iPad, or two, or three. Beginning at some time after midnight tonight, Apple will update their online store and allow customers to start placing pre-orders for both the WiFi only and WiFi + 3G versions of the highly touted Apple iPad.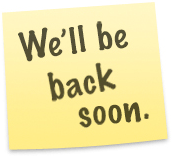 As usual, Apple's been hush-hush on the details, which is a little odd considering the details usually allow buyers to make more informed decisions on whether or not to purchase a product. However, Apple's never conventional when it comes to drumming up buzz for their products, so having bloggers and journalists running rampant trying to dig up details on the launch of one of their products likely suits them just fine.
The iPad Guide has put together a list of
frequently asked questions (FAQ) / important details regarding tomorrow's iPad pre-ordering process. Included are questions and answers about how to know when pre-ordering becomes available, shipment / arrival / pick-up dates, return and cancellation policies, restocking fees, and more.
iPad pre-ordering tomorrow is available to US customers only. An exact
international iPad release date
remains unknown, as do pre-order details for those outside the US. US customers who pre-order tomorrow should receive their iPad on release day, the article explains, "numerous Apple representatives have confirmed that the situation for the iPad is the same. Apple intends that customers who pre-order the iPad will receive their iPad on April 3rd. The only thing that would prevent this from happening is an unexpected volume of pre-orders, and sales forecasts of the iPad are expected to be considerably lower than the iPhone, thus most -- if not all - pre-ordered iPads should land in their owner's hands on April 3rd."
For all the details, visit the full article iPad Pre-Ordering Begins Tomorrow: Important Details Confirmed.