Submitted by Frank Macey on
Apple is working on powering its massive data centers from 100% renewable energy sources. A 20-megawatt solar photovoltaic electric generating facility has just been approved for the Maiden, NC facility. 60 percent of the facility's electricity consumption will be generated on site by solar and fuel cells, with the remaining 40 percent coming from external renewable energy providers.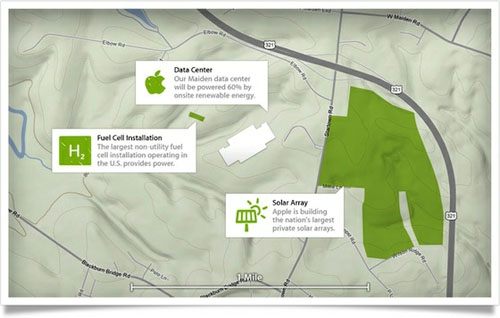 A new data center in Prineville, OR will come online with 100 percent renewable energy from the start. Apple also plans to renovate its Newark, CA data center starting in 2013, and will move that location to clean energy as well. The announcements come on the heels of several Greenpeace actions to bring attention to data center power consumption.