Submitted by Bob Bhatnagar on
The fact that cellular devices emit radiation is nothing new, and the debate over how much exposure is harmful is far from settled. Tawkon has developed an app for BlackBerry and Android devices to help those concerned about the issue. The company was hoping to bring an iPhone version to the App Store but the software was rejected by Apple.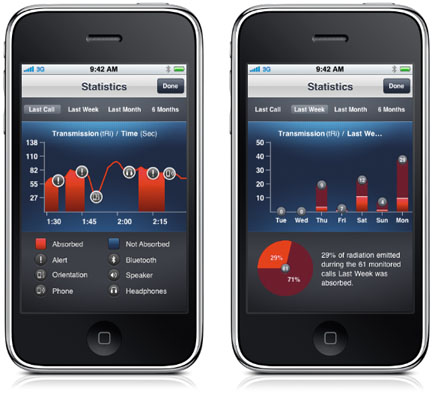 Tawkon has made the app available on the Cydia app store for jailbroken iPhones and is appealing to customers to help urge Apple to lift the ban. Reports have indicated Apple CEO Steve Jobs himself responded to the company with a short email stating simply, "No interest."