Submitted by Marshall Walker on
The email client known as Sparrow has finally made its way to the App Store. The new app is $2.99 and features full IMAP support (Gmail, Google Apps, iCloud, Yahoo, AOL, Mobile Me and custom IMAP accounts). The app does not support POP accounts, push notifications and does not integrate with iCloud. Most of these features will be added in future updates.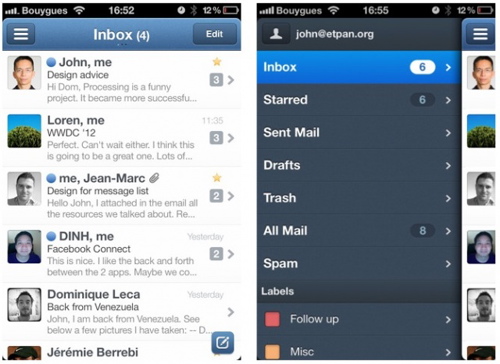 Check out a full list of features below.