Submitted by Marshall Walker on
Apple is not only kicking Google Maps to the curb, it's also removing the stock YouTube app with the release of iOS 6. YouTube responded by releasing its own standalone app in the App Store on Tuesday. YouTube fans can either download the new app, or keep their old stock app by ignoring iOS 6 when it's released.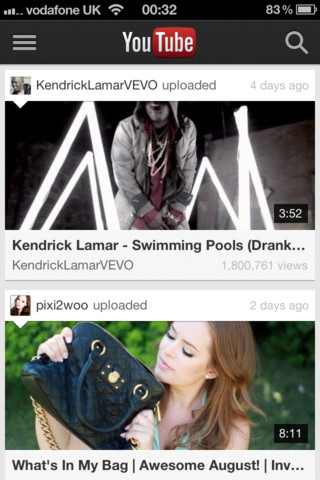 The new YouTube app brings an improved channel guide where users can swipe left or right to navigate their subscribed channels, better search tools that give suggestions while you type, and the ability to share videos on Google+, Facebook, Twitter or via text. YouTube promises the new app will give YouTube users a better mobile experience than the old stock app.