Submitted by Marshall Walker on
The 2012 fantasy football apps are finally hitting the App Store in anticipation of the upcoming NFL season. Here is a list of five apps that can help your draft and manage your fantasy football team. All of the apps listed support both the iPhone and iPad.
RotoWire Fantasy Football Draft Kit 2012 ($4.99 - iPhone, iPad, iPod touch) - You can't have a fantasy football league without a draft, and no decent fantasy football owner would be caught dead without a cheat sheet on draft day. The RotoWire Fantasy Football Draft Kit replaces the old pen and paper technique by automatically adjusting to fit your league settings. This is great app for keeping track of your draft and managing your picks on the fly. It's also cheaper than those old fantasy football magazines we used to buy.
Features include: A cheat sheet that ranks players based on projected stats for 2012 using your league's settings, the ability to manually rank players to your preference, a Watchlist for sleeper picks, easily keep track of who has been drafted, quick player search and more.
Fantasy Monster Pro - for Yahoo/ESPN/NFL.com football
($4.99 - iPhone, iPad, iPod touch) -
Developer Bignoggins Productions has several fantasy football apps for the iPhone and iPad. You may want to click the "View More By This Developer" link to find the app that better suits your needs.
Fantasy Monster Pro allows you to manage all of your fantasy teams (football, basketball, baseball, and hockey) on Yahoo, ESPN!, and NFL.com with one app. Fantasy Football '12 HD for the iPad primarily focuses on football. These apps make managing your lineups on the go easier with their drag and drop lineup editor.
Perfect for the person with multiple teams who can't always be home on Sunday.
Features include: The ability to automatically set your lineups, add and drop players, check weekly matchups, injury reports, trades and more.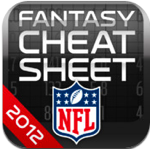 NFL Fantasy Football Cheat Sheet 2012 ($2.99 - iPhone, $4.99 - iPad) The official NFL fantasy football app is one of the most popular cheat sheets for iOS devices. The apps supports all major draft types, and allows you to create your own custom rankings or calculate them based on your league scoring system. The app is also helpful after draft day with its in-depth details about player injuries, and strength of schedule data.
Features include: Pick recommendation engine, auction draft support, player statistics for the past 3 seasons, extremely deep custom scoring rule, plus more.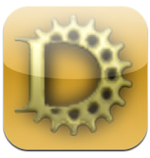 Draft Machine 2012 - Fantasy Football Cheat Sheet ($0.99 - iPhone, iPad, iPod touch) If you're looking for a cheaper app with a simpler interface, Draft Machine is the app for you. It includes all your basic draft needs and it features custom scoring rules based on Yahoo!, ESPN, plus other popular fantasy websites.
Features include: A value based drafting engine, player news, "keeper" tracking, IDP league data, fantasy football blog, plus more.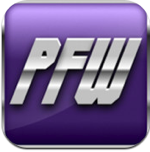 Fantasy Football Insider (FREE - iPhone, iPad, iPod touch) This app may not qualify as a "great" app, but it's free. The app offers free player rankings, the latest NFL news and free player analysis. This is a decent companion app for the apps I mentioned above, or a good way to get free fantasy football advise on your iPhone.