Submitted by Marshall Walker on
Jailbreakers get nervous going anywhere near their Settings app when there is an iOS update that will block their jailbreak exploit. The free Cydia tweak ResetAllKiller aims to give jailbreakers a little peace of mind by disabling the "reset all" buttons in the Reset panel. It may be a little paranoid, but it's always better to be safe than sorry.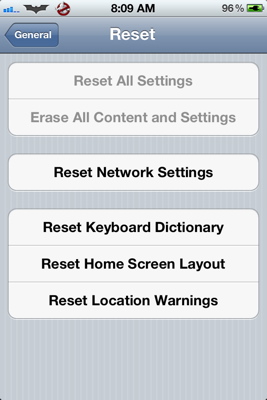 ResetAllKiller is free in the BigBoss repo. It's compatible with iOS 4 and 5.